Do you know what a USB C driver is? Do you want to fix USB-C problems in Windows? Don't worry. Updating the driver can solve most of the issues. This article will guide you through two ways to download and update the USB-C driver in Windows 10/11.
Before we start the step-by-step guide, let's learn more about USB-C driver.
What Is USB-C
USB C also refers to USB Type C, a 24-pin USB connector system. The best part about USB Type-C is that it has the same top and bottom end. Users can plug it in from both the front and back.
USB-C is so versatile that almost all the latest Windows PCs support USB Type-C. To use it, you need to make sure your system has an updated USB Type-C driver. USB-C drivers are essential for USB devices to work seamlessly with your computer. Continue reading this guide to learn how to download or update USB Type C drivers on your Windows 11/10 PC.
How to Download USB-C Driver
Now that you know a little about USB Type C, I'll review two ways to install, download, or update Type C drivers on Windows 11/10. 
Download USB-C Driver Automatically
To save time, the best way is to choose a professional driver updater. EaseUS DriverHandy will help you automatically identify your system and find the correct driver. You can avoid errors during installation. All drivers of this professional tool come directly from hardware manufacturers and are professionally certified.
You can trust this safe and reliable all-in-one driver update program. Don't worry about the operation difficulty. You can easily download and update the USB-C driver, even if you are a novice.
Step 1. Launch EaseUS DriverHandy on your PC and click "Scan" button.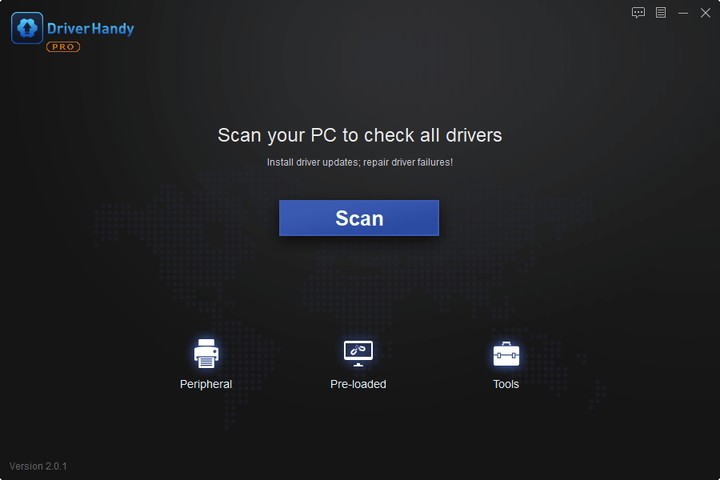 Step 2. Choose "USB Drivers" under the "Peripheral Drivers," and click "Rescan."
Step 3. If there is anything abnormal, navigate to the Driver Statuas and update it by updating the corresponding driver.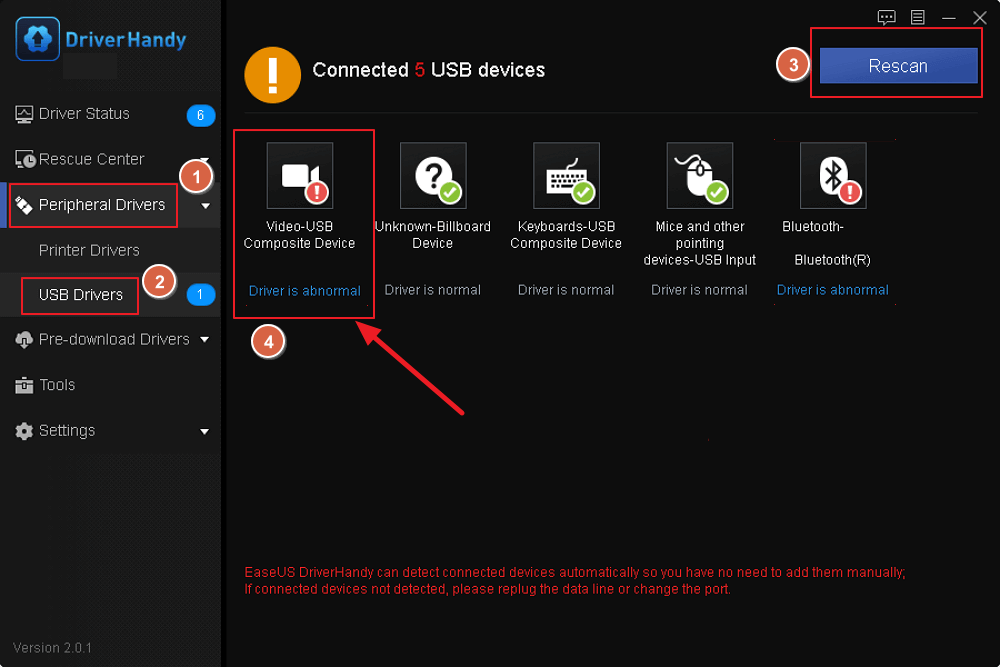 In addition, if you have problems with your USB-C driver, you can use EaseUS DriverHandy to scan and fix it. It can automatically scan for outdated and crashed drivers. As a powerful driver updater, it is compatible with various brands, such as the HP USB driver and the Asus USB BT400 driver. EaseUS DriverHandy also has the following features:
Pre-download driver
Backup and restore the driver
EaseUS DriverHandy can fix all kinds of errors, such as Windows 10 external speakers not working. No matter what driver-related problems you have, you can find a solution with this tool.
Download USB-C Driver Manually
If you are not used to using third-party tools, Windows provides you with a built-in tool called Device Manager. It allows you to manage Windows hardware devices and driver software. Follow these steps to download and update the USB Type-C driver manually.
Step 1. Hold down Windows+R to open the Run window and type devmgmt.msc, click OK.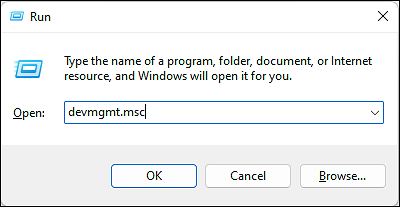 Step 2. Double-click Universal Serial Bus controllers and expand it.
Step 3. Locate the USB-C device, right-click, and select the Update Driver.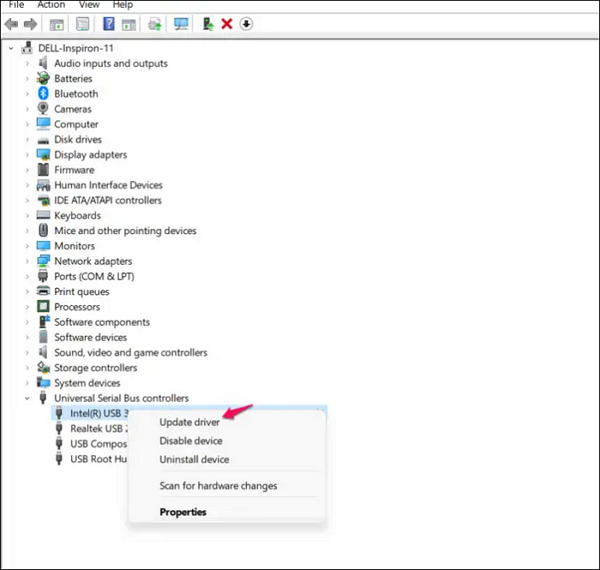 Step 4. If you want to download the USB C driver from the Windows Update Server, select Search automatically for updated driver software.
If you have already downloaded it in advance, select Browse my computer for driver software.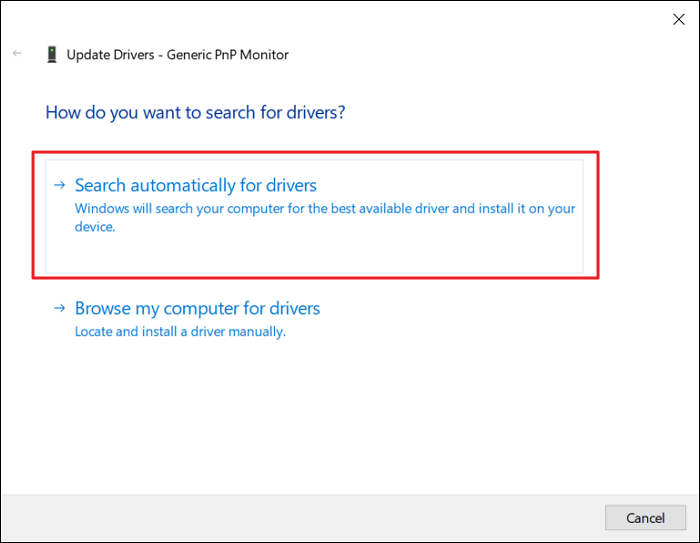  Notice:

If you want to download the driver manually from the official website, you need to know your Windows OS and process type. And download the matching driver.
Step 5. Follow the instructions to complete the installation.
After the Type-C driver installation, you need to close the window and restart your computer. Then you will be able to see the latest USB-C driver.
You May Also Like:
Conclusion
Have you learned more about USB-Cdriver from this article? When your Windows system has the latest USB Type-C driver, you can use USB Type-C on your PC. This article provides two methods for you to choose from.
EaseUS DriverHandy allows you to download drivers faster and more accurately. It can also help you fix USB-C port problems. Download it and enjoy the convenience it brings to you.
FAQs About USB-C Driver
This part will share some frequently asked questions and provide a short answer. Hope it can be helpful to you.
1. Does USB-C need a driver on Windows?
USB C is the connector system. To use it, you need the latest drivers to manage the USB ports on your system. If the driver is outdated or corrupted, it will affect the use of USB-C.
2. How to fix the USB-C driver problems?
USB-C problems include not recognizing usb devices, USB Type-C display problems, etc. You can check or fix USB-C issues by the following methods:
Update the driver
Reinstall the driver
Check the USB Type-C port and cable
Connect to an external display via USB Type-C
3. How to update USB 3.1 drivers?
The third-party tool or Device Manager can update USB 3.1 drivers. Here is a step-by-step guide to updating drivers via Device Manager:
Step 1. Open Device Manager and locate the USB 3.1 within Universal Serial Bus controllers.
Step 2. Right-click the target driver and select Update drivers.
Step 3. Select the Search automatically for updated driver software in the pop-up window.
Step 4. Follow the instructions to update USB 3.1 drivers.