Can I Lock Contacts? Yes, You Get Effective Ways to Make It

Brithny updated on Sep 21, 2022 to File Lock
When you are using your iPhone or Android, you may wonder how can you help your kids cut down on screen time and improve safety. There are ways to make sure your kids can only talk to people in their address books, unknown contacts can now be blocked. It has become a piece of cake to lock the contacts on your iPhone, Android, and PC. Follow the steps below to lock contacts for your kids.
Method 1. Hide/Lock Contacts on iPhone
Is there a way to lock contacts on an iPhone so my child can not change or add to them? There are many levels of protection when it comes to hiding your iPhone contacts. If you're the only one with a stored password on your device and no one else knows your passcode, you can ensure privacy with the help of the built-in iOS features. 
Step 1. Open your contacts app and tap on "Groups" in the top left corner of your screen.
Step 2. Tap the "Hide All" option if you have more than one source of synced contacts.
If you don't want to make all entries invisible, simply untick only one or more categories.
This method won't prevent your contacts from displaying in a spotlight search. To hide/lock the contacts from the spotlight search:
Step 1. Go to "Settings > General > Spotlight Search".
Step 2. Uncheck the Contacts from the list.
If someone else knows your password, you'll need to grab a third-party app and add an extra layer of protection!
Method 2. Simple Steps to Lock Contacts on Android
Things could be easier if you want to lock contacts on an Android phone. There are many easy-to-use applications available for Android users. Thus, you can easily lock contacts with simple tools. What am I talking about is Lock Contacts. It is the best app lock for your privacy. It helps you lock apps, photos, videos, messages, contacts, settings and hide notifications. It has many highlights and great features:
Lock the messages, emails, contacts, and more.
Keep your secret photos and videos in a safe place.
It is the best privacy guard, easy to use, and 100% safe.
Hide Facebook, Messenger, Whatsapp, Snapchat, and other notifications.
Disguise Lock Contacts as a calculator lock to others from uninstalling the app.
Follow the steps below to lock contacts on your Android phone:
Step 1. Run Lock Contacts and select the apps you want to lock.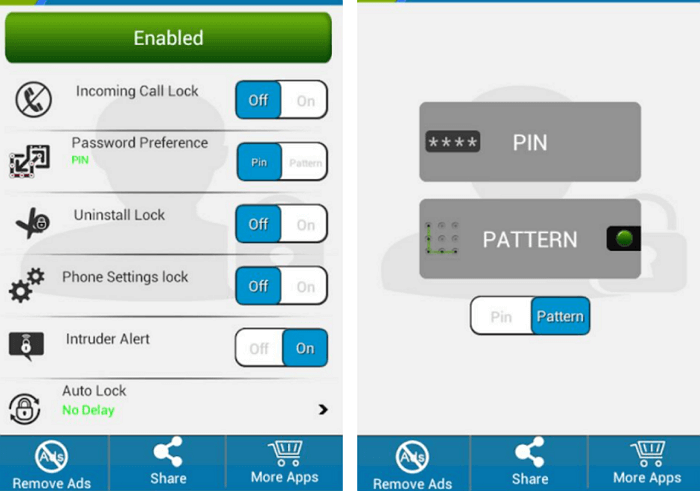 Step 2. Create a password or pattern and click "OK".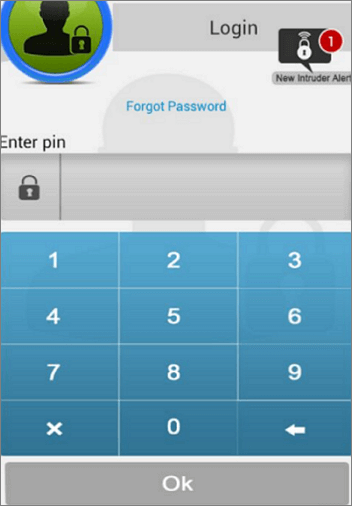 Then, the contacts are locked by your new passcode or pattern.
If you don't want to download extra software, you can also lock contacts with these steps:
Press the "Menu" button on your Android phone and tap "Settings" from the list of options.
Select "Location and Security," followed by "Set Up Restriction Lock."
Tap "Enable Restriction Lock." Enter a password for the lock in the appropriate box.
Press "Manage Restriction Lock" and enter the Restriction Lock password when prompted.
Then, select the type of calls you want to restrict. Tap "OK" to save the settings.
Method 3. How Can You Lock Contacts on A Windows PC
If you are a Windows user, how to lock Windows contacts and files easily? The most recommended way to lock the contacts and files is using EaseUS LockMyFile. This is a user-friendly contacts locker, and even a computer novice can handle it. With it, you can hide, lock, protect, and password-protect files and folders on Windows 10 and Windows 11. Besides, the theory to lock files is the most advanced 256-bit on-the-fly encryption technology. Key features of EaseUS LockMyFile are as follows:
Lock your private files/folders on USB flash drives or internal disks easily.
Set passwords for your folder shared on the network that limits access to other users.
Hide your private files/folders from local disk or external (USB) disks easily.
Encrypt photos, videos, Word documents, emails, and other types of files with simple steps.
Encrypt files and folders into GFL format or EXE format files with AES encryption algorithm. 
Download this file locker for free and lock your contacts on your Windows PC or laptop to preventing information leakage.
Step 1. Launch EaseUS LockMyFile, register with your email address and set a software protection password.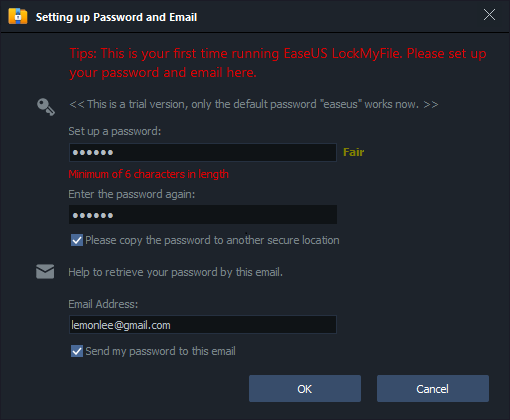 Step 2. Click Locking File on the right side. There are three options available: Lock Files, Lock Folder, and Lock Drive.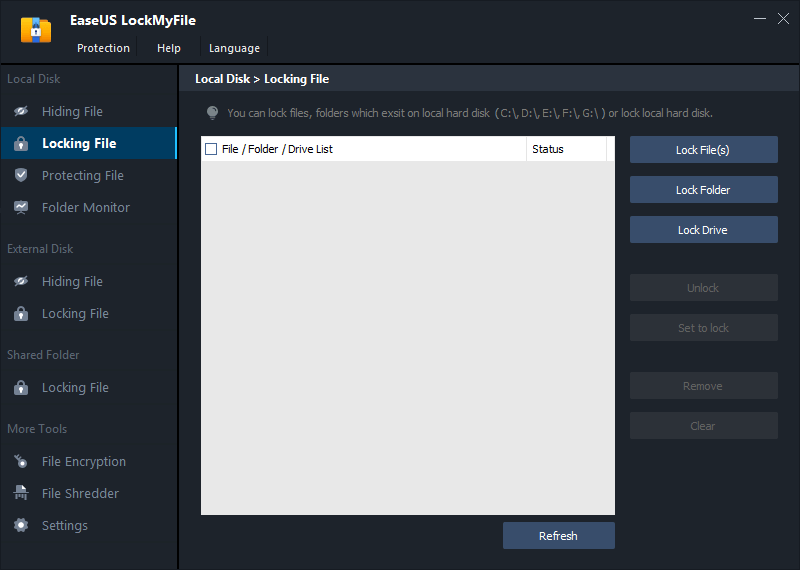 Step 3. Click Lock File(s), and choose the file you want to lock from your computer, and click Open to confirm.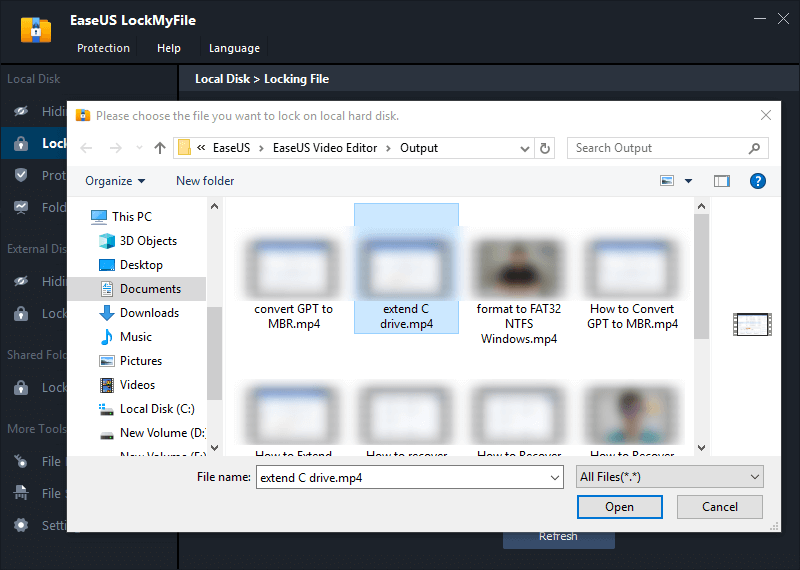 If you need to lock a folder, the operation is the same. Click Lock Folder, choose the target folder, and click OK to confirm.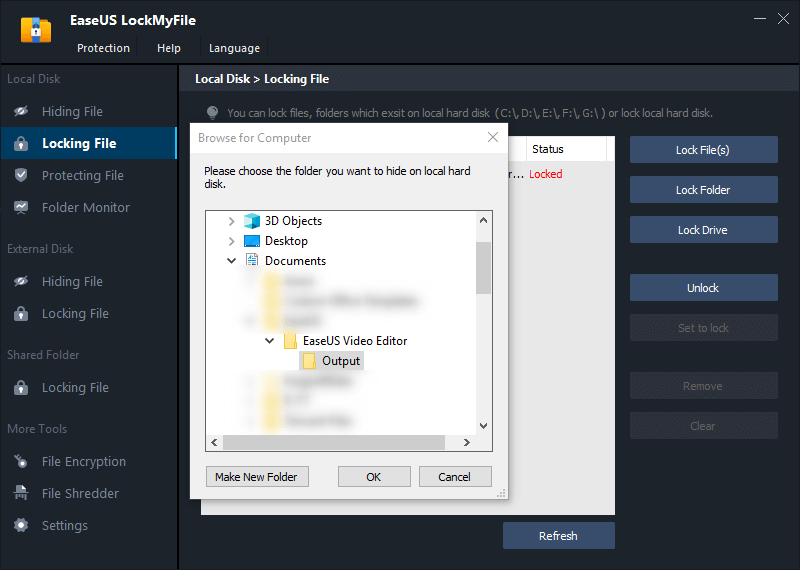 Step 4. You can check the status of your chosen files or folders now.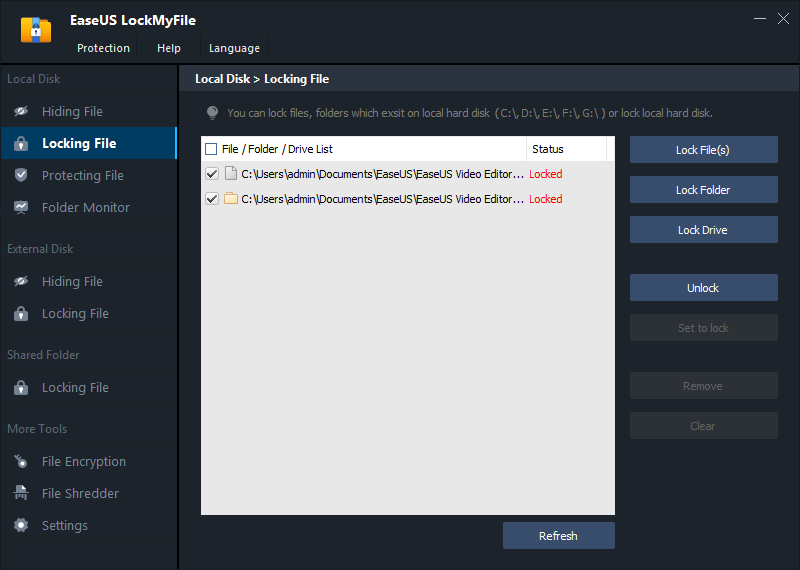 Conclusion
It would be nice if Apple would include a straightforward method to lock contacts from your kids. We haven't found an effective contacts locker for an iOS user. But we indeed have proven solutions for Windows and Android users. You can simply implement the workarounds detailed in this article. Besides, EaseUS LockMyFile works well in locking your Windows files to protect your privacy.