How to Lock RAR File with Password in Windows 11/10

Jean updated on Sep 21, 2022 to File Lock
What's a RAR File? How to Add a Password to RAR File?
A RAR, together with ZIP, is an archive file format compressed by a file compression program, or sometimes called file archiver. The most widely used file achivers for Windows are WinRAR and 7-ZIP. In short, you can use tools like WinRAR and 7-ZIP to make archive files of .rar and .zip extensions.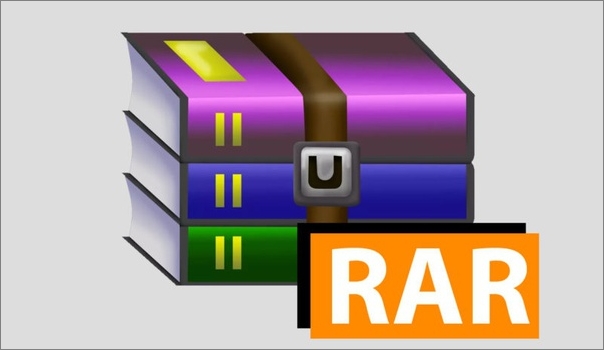 In fact, for many Windows users who use WinRAR frequently, they hardly know that it's not only a data compression and archiving tool but also a data encryption tool. As you know, a RAR file may contain dozens to hundreds of file in various file formats, like pictures, videos and documents. Since those files can be your private belongings, or because they are of great importance for commercial use, it's not enough to just send them into a compressed RAR file to save disk space. Instead, you should put the compressed RAR file in a safe vault with a strong password, so that unauthorized persons cannot decompress the file, let alone open, view or move the important files in it.
How to Add Password to Encrypt RAR File Using WinRAR
There are several ways you can try to set a RAR file private, protecting it with a password, but the optimal choice should be within the compression program itself. Both WinRAR and 7-ZIP allow you to password protect a RAR file, so you just use your own program to do the encryption. Here, we use WinRAR as an example.
Step 1. Select all files you want to add to an archive and choose to Add to archive.
Step 2. This will open the WinRAR window, under the Compression method section, choose RAR. This will help you create a RAR file. Continue with the Set password option.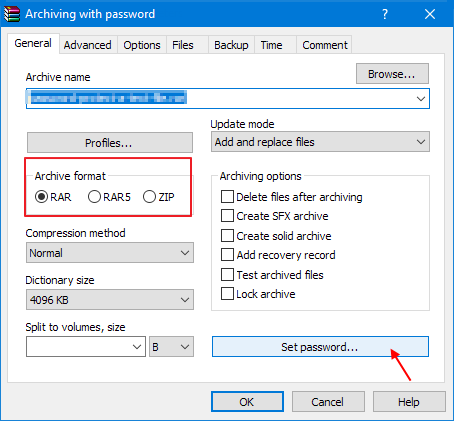 Step 3. Enter a prepared password and repeat once. Done. Your RAR file will be saved as a locked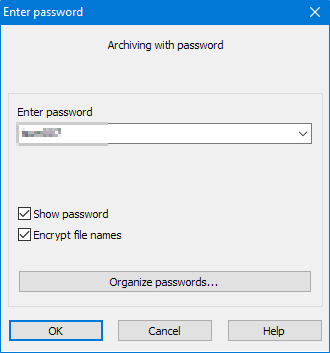 How to Lock RAR File Completely Using File Lock Software
When you tried the WinRAR method to encrypt a RAR file, you would feel easy to go through the whole process. And decrypting the file is also easy to handle, only the password is required. Only one fact should be noticed. When you encrypt the RAR file with a password, the WinRAR generates a new compressed and encrypted file without hiding, deleting or removing the original unprotected RAR file. That's not a 100% secure way for protection if someone is trying to hack you computer on purpose.
If you demand a higher security level for a RAR file, try to make it using the other advanced solution. EaseUS LockMyFile is developed for basic to premium users for fully protecting certain files or folder on a local disk, external device, shared network drive and a cloud drive with an array of security features in the following.
Hide: Completely disguise your RAR file without visibility on your PC.
Lock: Add a lock to your RAR file so that it cannot be opened or modified.
Protect: Allow you RAR file to be viewed but cannot be changed.
Encrypt: Pasword protect your RAR file.
Use the "File Encryption" if you take it as a WinRAR alternative program. Otherwise, for a more secured protection for your RAR file, it's a good idea to hide it or lock it up. Let's try to lock a RAR file using the below steps.
Step 1. Launch EaseUS LockMyFile, register with your email address and set a software protection password.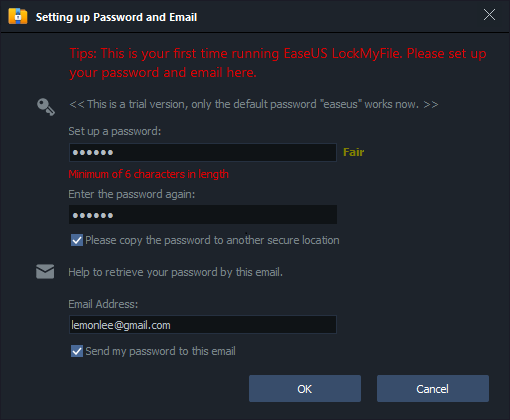 Step 2. Click Locking File on the right side. There are three options available: Lock Files, Lock Folder, and Lock Drive.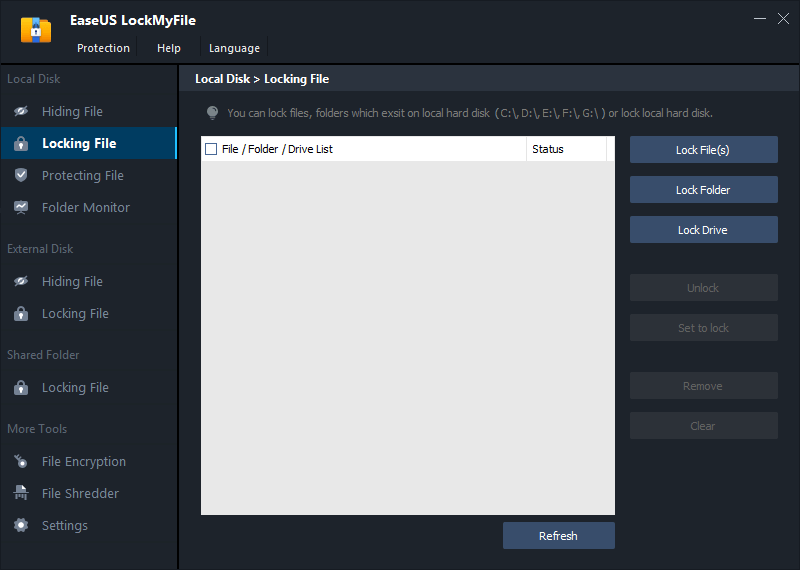 Step 3. Click Lock File(s), and choose the file you want to lock from your computer, and click Open to confirm.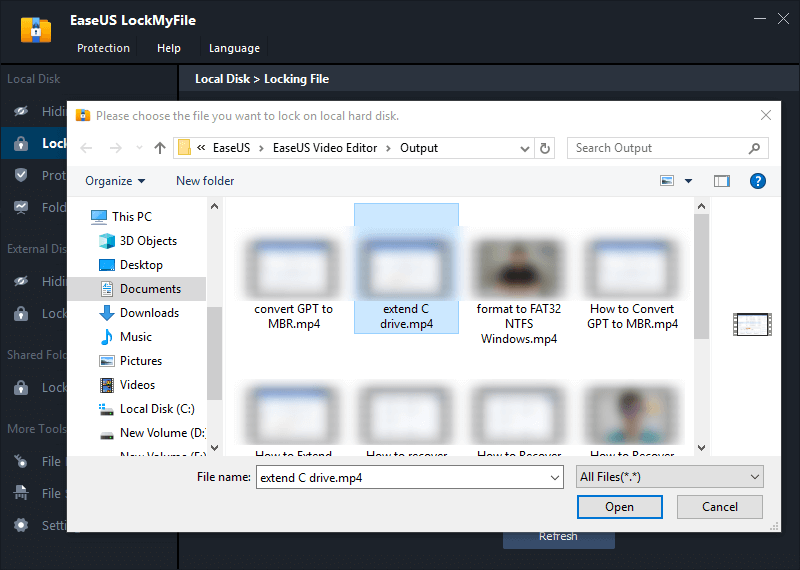 If you need to lock a folder, the operation is the same. Click Lock Folder, choose the target folder, and click OK to confirm.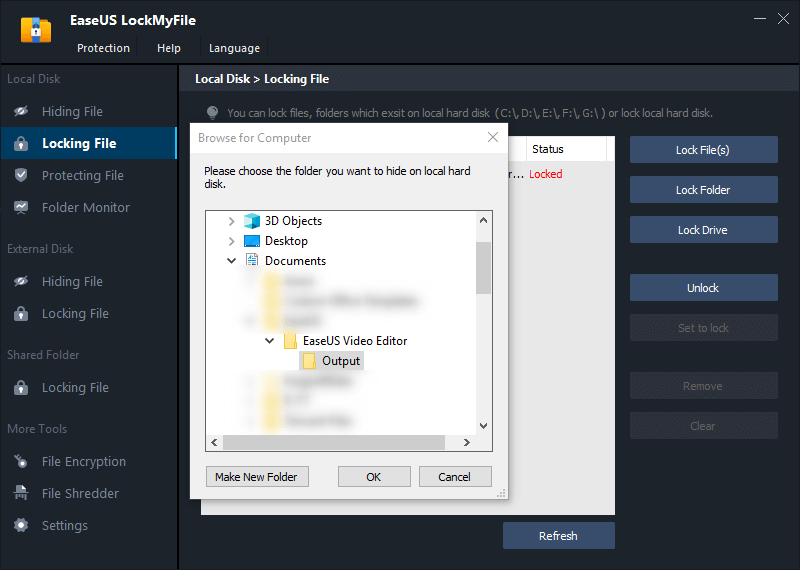 Step 4. You can check the status of your chosen files or folders now.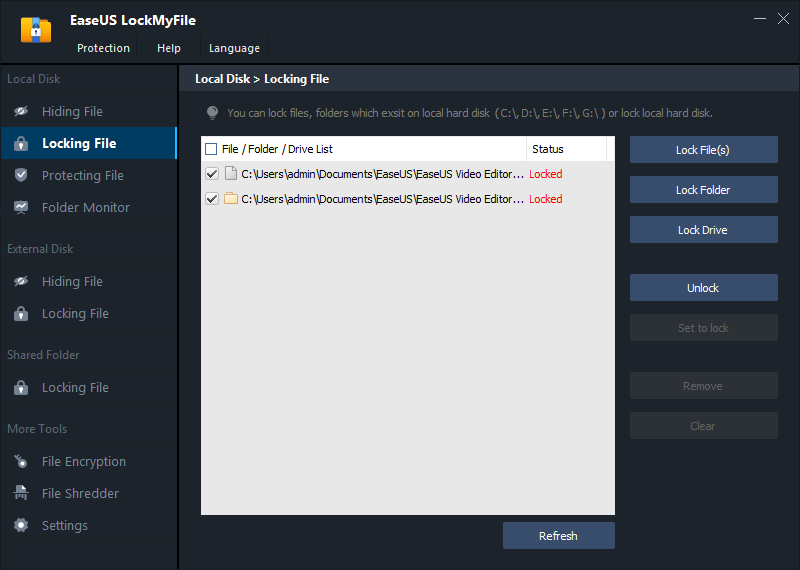 Are You Now Able to Protect a RAR File in Windows 11/10?
As you see, it's simple and effective no matter you use the WinRAR method or the EaseUS folder lock software to password protect a RAR file. So, the best encryption and protection plan should be the one you like the most. Nonetheless, if you have further demands for monitoring a file, shredding a file, securing a flash drive or wiping a disk, download and use EaseUS LockMyFile, which is free.