Can I Lock My Pictures? Protect Your Secret Photo Now
It should be frustrating that people swipe to see your photos without permission and click on your important pictures on computers. The big data period sees a rising trend of data privacy. Browsing the Google result about picture locking, there are so many users try to get tips about image protection. So this article will provide more tips about how to lock my pictures.  
How to Lock Photos on Android
Photos taken with a smartphone will eventually be stored in the photo gallery. Sometimes, the ability to quickly reach the gallery also provides convenience for curious people. If you have photos that you don't want other people to see, such as secret files, important screenshots, creative ideas, etc. No matter what photos you want to lock or hide on your Android, here are ways. Read on for solutions to get hidden photos.
Method 1. Using Google Photos Archive
One of the easiest ways to hide pictures is to move photos on the Archive folder. If you want to check them, search photos on the search box or access the Archive folder.
Step 1. Open Google Photos app on Android phone.
Step 2. Tap on the hamburger menu in the top left corner.
Step 3. Select the Archive tab from the menu.
Step 4. Tap on the Add to archive button on the top right corner to add images. Select the images you want to archive.
Step 5. Tap on Done on the top right side and then you can see your selected photos have been moved to an archive folder.
Method 2. Use Built-in Lock Features 
Some Android phones come with the privacy and security features to lock your apps and files. If you are using the Android device with manufacturers like Samsung, Huawei, and LG. You can get what you want to lock via a built-in feature.
Samsung Android Phone - Secure Folder
Step 1. Swipe down from the top of the screen > Tap Settings > Tap Biometrics and security > Tap Secure Folder.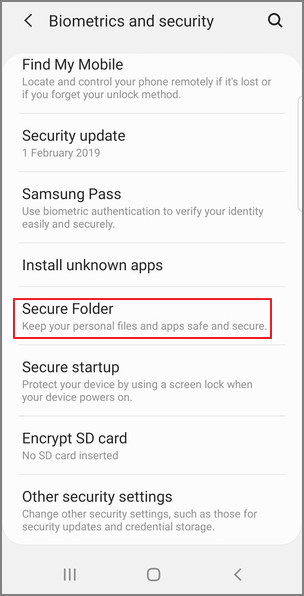 Step 2. Sign in to your Samsung account or create an account by instruction > Tap Continue > Tap the Agree button
Step 3. Select Secure Folder lock type (Pattern, PIN, or Password) > tap Next > Confirm the method again and tap Continue.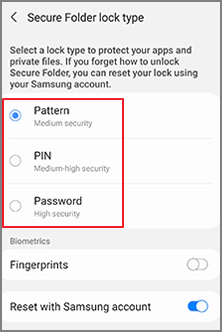 Step 4. Open the Secure Folder shortcut on the Apps screen.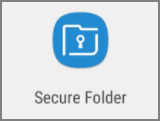 Tap the three dots and select Add Files > Choose the files you want to add.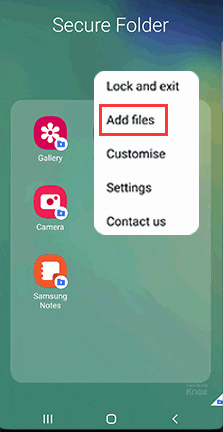 Huawei Android Phone - File Safe
Step 1. Go to Settings > Security & Privacy > File Safe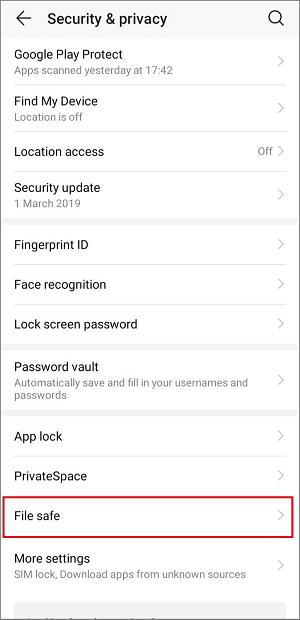 Step 2. Enable File Safe > Choose the file lock location and set password > Import your files.
LG Android Phone - Content Lock
Step 1. Open Settings > Go to General tab > Privacy > Tap Fingerprints & Security > Select Content Lock.
Step 2. Select the lock type (Patter or Password).
Step 3. Open the photo gallery to select the one you want to lock > Tap the three dots on the top right side and tap the Lock option.
To access locked pictures, tap the three dots and select the Show Locked Files option. Confirm the password or fingerprint.
Method 3. Apply the Third-party Apps 
Speaking of the top-ranked file lock app on Android, you won't miss Folder Lock - an app used to protect your photos, files, videos, documents, and other types of files. You can download this app from Google Play Store.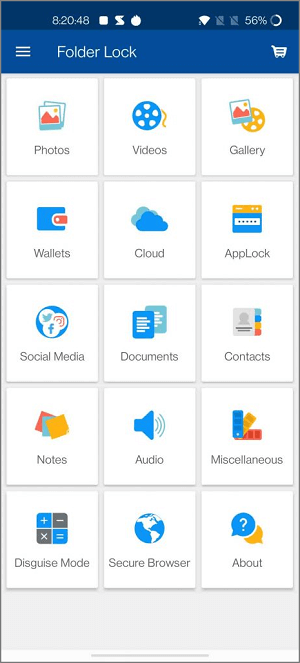 Can I Lock My Pictures on iPhone/iPad
iPhone's photo library has a built-in feature to hide your photos.
Method 1. Tap Hide Button on Photos App.
Step 1. Find the pictures you want to hide.
Step 2. Tap the Share button on the bottom left corner.
Step 3. Scroll down the option and tap the Hide button.
How to Access Locked Photos: Tap the Album tab > Photos can be found in the Hidden Album.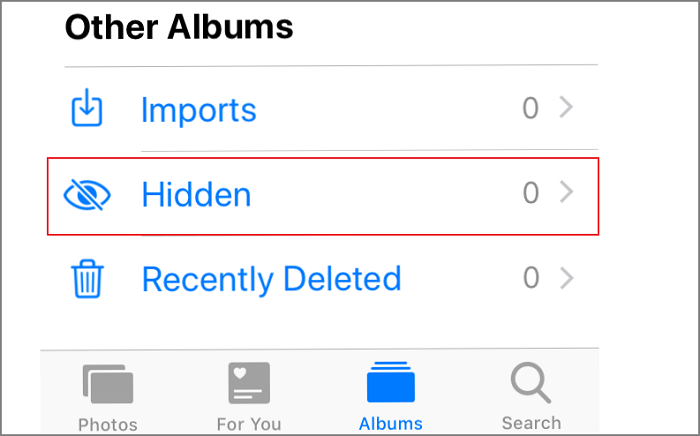 Method 2. Hide Photo Album from Settings
Steps: Open Settings > Scroll down to select Photos app > Turn off the Hidden Album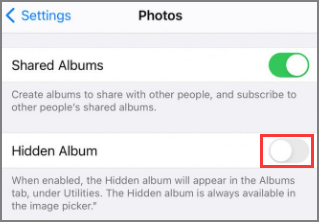 How to Lock My Pictures on Computer
If your phone is running of space that cannot afford to store more locked photos, you can send them to the computer and use a File Lock Tool. You can use a reliable Windows file lock software, EaseUS LockMyFile, to lock your pictures.
More Key features are as follows:
Easy and straightforward interface layout.
Use the AES encryption algorithm to encrypt files and folders with GFL and EXE format files.
Lock your private files, folders, and drives on a local disk, external hard drive, USB flash drive. Make your files being password protected.
Hide your important files or folders from local disk, external disk, USB flash drive. Make your files unsearchable.
Let's free download the file lock software and lock your pictures by following steps:
Step 1. Launch EaseUS LockMyFile, register with your email address and set a software protection password.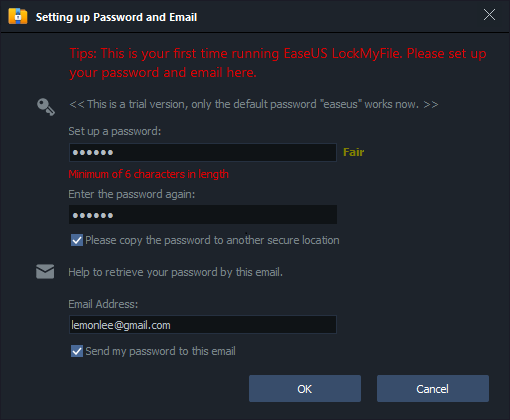 Step 2. Click Locking File on the right side. There are three options available: Lock Files, Lock Folder, and Lock Drive.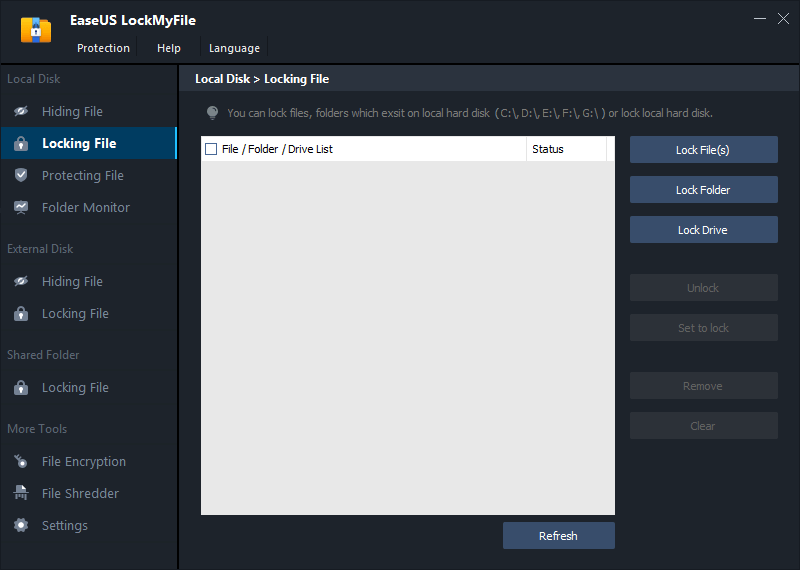 Step 3. Click Lock File(s), and choose the file you want to lock from your computer, and click Open to confirm.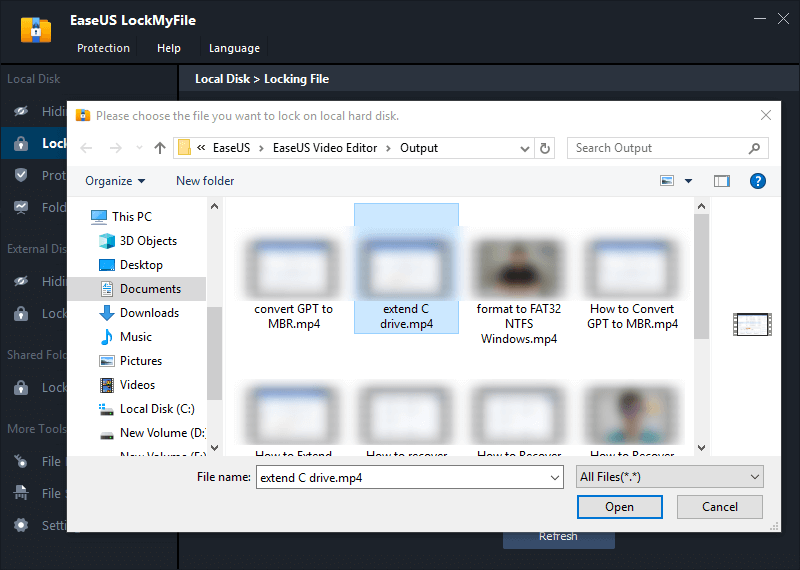 If you need to lock a folder, the operation is the same. Click Lock Folder, choose the target folder, and click OK to confirm.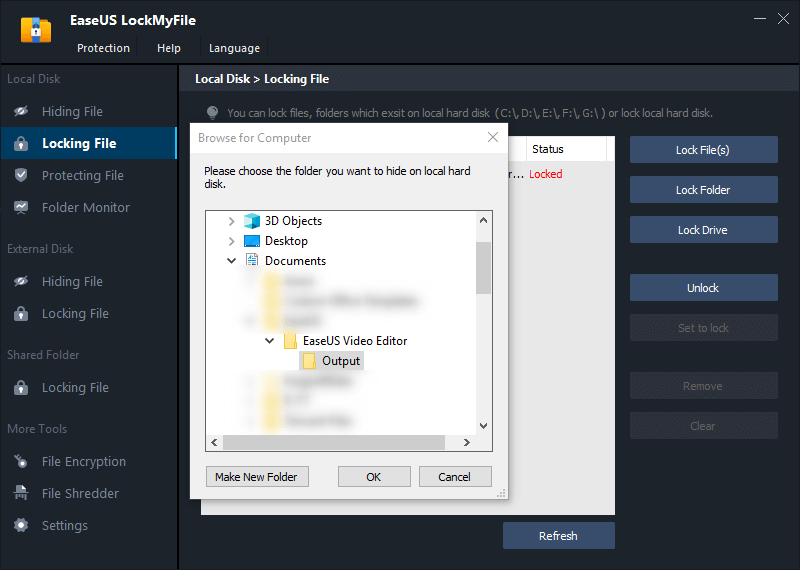 Step 4. You can check the status of your chosen files or folders now.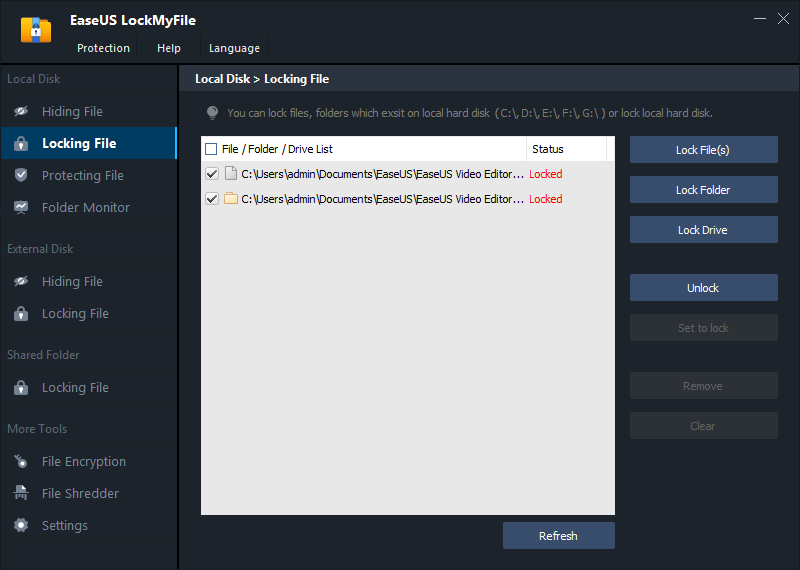 To Sum Up
In this article, we have listed methods that can be used in Android, iPhone/iPad, and PC. Each solution can lock your pictures from being peeked at.
Related Articles - ALSO ON EaseUS SOFTWARE