How to Change Font Size in Fillable PDF | 3 Methods

Jane Zhou updated on May 18, 2021 to PDF Editor Tutorials
Many years ago, Adobe created the famous PDF, or Portable Document Format, to produce a new type of document that users could interact with their computers. As a result, many government agencies, schools, and businesses started to make PDF documents to improve their connection with people.
Today, you can customize your PDF as much as you can. You can edit text, insert fill-in form areas, insert and modify pictures, and so much more. However, if you want to become a PDF expert, you need to start with the basics! Knowing how to change the font size in a fillable PDF is a must. In the past, you may have heard that changing the text size and style was often restricted or impossible, especially when using Adobe Reader. Fortunately, as years went by, new software entered the market to improve the way you edit PDF. Stick around to learn how to do this in less than a minute.
Change Font Size in Fillable PDF with Adobe Acrobat
Adobe's PDF reader is one of the oldest in the market, and it also a reliable way to edit PDF files. Unfortunately, not all of its new features are available for free. An excellent new perk of Adobe reader saves PDFs to various cloud services, including Dropbox and Microsoft OneDrive.
Also, this Mac and Windows PDF editor allows you to open several large files at once. From there, you can do all sorts of editing in your documents. The interface hasn't changed much throughout the years, but it remains a solid PDF editor for any users.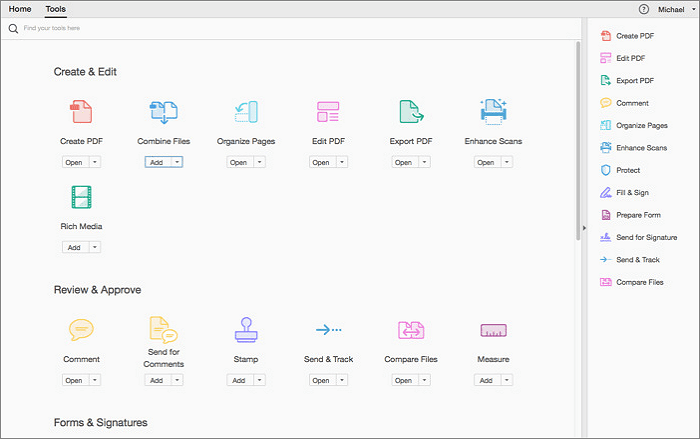 How To Change Font Size in Fillable PDF Form with Adobe Acrobat:
Step 1. If you don't have Adobe Acrobat, download it and install it on your computer.
Step 2. Open Adobe Acrobat, go to "Home," and open the PDF you would like to edit.
Step 3. Go to the menu on your right. Click on "Tools." Then click on "Edit PDF" and then "Edit."
Step 4. Select the text that you want to change in size.
Step 5. You will see a right-side "Format" panel, where you can select the font, font size, and other formatting options. Once you choose it, it will immediately edit your selected text.
Change Font Size in PDF Fillable Form with EaseUS PDF Editor
Even though Adobe Acrobat reigned the PDF industry for years, new and better software entered the market. That is the case of EaseUS PDF Editor. With the tools available in this program, you edit most aspects of your PDF files. For example, you can: introduce text to PDF documents, change the layout of any PDF file, add watermark to PDF, and create fillable forms.
Although this may sound complicated, a good thing about EaseUS PDF editing software is that it has a user-friendly interface that can teach you to do all of this and more in no time. With this said, if you are looking for a program that can help you change the font size and style of your PDF files, you must try this program! Once you try it, you will notice a solid and well-designed program that can open new doors in the PDF industry.
How to change font size in fillable PDF form:
Step 1. Launch EaseUS PDF Editor on your PC. You can then import the PDF file you want to edit by clicking the "Open Files" button at the bottom left.
You can also click on the "File" button and select "Open" from the drop-down menu, and then import the PDF file.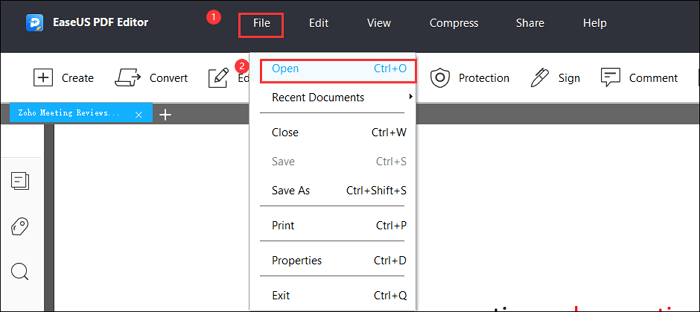 Step 2. There is an "Edit" option you need to choose. Then, select "Edit Text & Images" from the "Content Editing" tools.
Step 3. Drag your mouse to select the words of which you want to adjust the font size. On the right side of the user interface, there is an option under "Format". You can click on the option and select an appropriate size from the drop-down menu.
Step 4. Click on the "File" button and choose "Save" or "Save As" to export the edited PDF to your PC.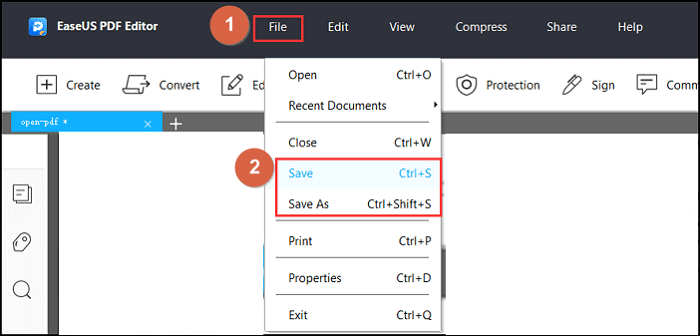 Change Font Size in Fillable FDF with Preview
By default, if you have a Mac, when you double-click a PDF file, it opens in Preview. This is an app already integrated into your macOS, so there is no need for you to download it. After you open the PDF file, you can access a wide variety of features.
Still, unlike the other programs mentioned before, you cannot fully edit a PDF file. The macOS Preview software allows you to display a variety of file formats in a simple way. Overall, you can view, edit, convert and submit digital images and PDF documents with the aid of Preview.

How to change your font size in Preview:
Step 1. Open a PDF fillable form on Mac. You don't need to install Preview since, by default, macOS will open any PDF with it.
Step 2. Go to "Tools" on the menu at the top, then click on "Annotate", and finally click on "Text." If you want to do this faster, you can click on the "T" icon from the Preview toolbar.
Step 3. You will see a new text box on the page. Just type plain text inside it and then click on the "A" icon to edit the font properties like size, color, and placement.
Final Words
Several programs can help you edit PDF files. Whether you run Windows or macOS, you need to pick a program that can help you edit as much as you need in your PDF files. In this article, you learned in a couple of steps how to change font size in a PDF fillable form with the help of programs.
If you want to do this and more, try EaseUS PDF Editor. With this program, you will have several new tools at your disposal. There will no longer be any restrictions to what you can do with your PDFs.