2021 | TOP 10 Best PDF Reader for Mac

Jane Zhou updated on May 31, 2021 to PDF Editor Tutorials
The Portable Document Format or PDF is a widely used file type owing to its compatibility with different operating systems. Also, another great feature is the fact that it retains any formatting no matter where you open it. Most PDF files are difficult to edit, which speaks about how far it goes to preserve its overall integrity. As a matter of fact, most of the confidential documents are shared in PDF format. With that said, almost every operating system now includes a PDF reader that allows you to open any PDF file with ease.
However, some people, particularly those who deal with PDFs regularly in the workplace, may desire to improve their PDF reading experience. In such cases, a third-party PDF reader program with sophisticated features may be required. If you're looking for the best PDF readers for Mac, here you have a list of a few options that you might find helpful.
1. Adobe Reader
What may software be more efficient for opening a PDF file than that provided by the firm that created the format? Adobe Reader for Mac is a free software program that is extremely speedy and easy to use. This free PDF reader software allows you to browse, comment on, and print to PDF documents. Besides, it has also integrated OCR software, which will enable you to tweak scanned text and images!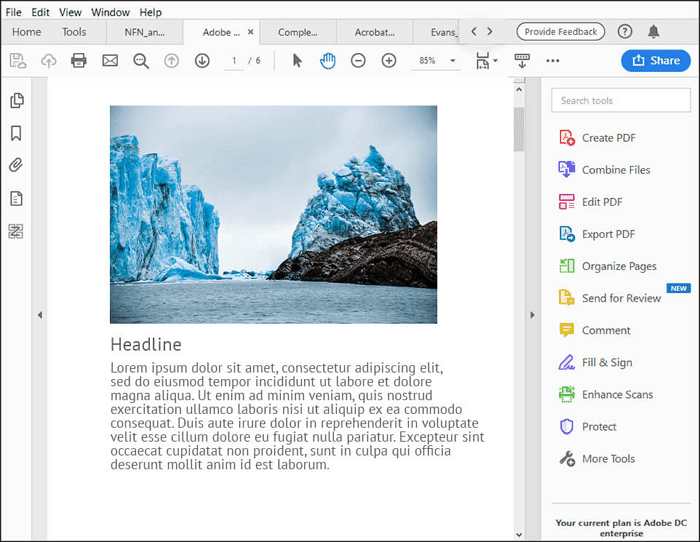 Pros:
Open any PDF you want with ease
Convert PDF files to different file formats
Advanced editing tools available to edit text properties (font, size, color, spacing)
Cons:
Most advanced tools are only available in the paid version
2. Power PDF
Power PDF is a feature-rich PDF reader for your macOS device. It is compatible with any type of PDF file, no matter the size.
This software comes with several valuable features, including adding text, images, links, OCR technology, text highlighting, and a very user-friendly user interface. In addition, it is more than just a PDF reader; it also includes a couple of PDF editing tools for annotating PDFs and editing text/images, which will simplify your work and life.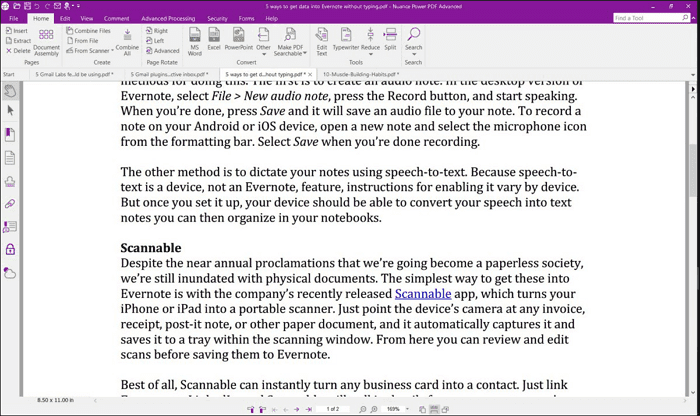 Pros:
Open any PDF file quickly
Powerful text editing features
Convert PDF to Word and other file formats
Track changes made to PDF
Cons:
Expensive advanced version
3. Preview
Preview is one of the highest-rated apps on the App Store. It allows you to view, edit, and sign PDFs. Despite not having advanced editing features like other programs in this list, it is an excellent choice for reading any PDF.
Also, you can annotate, highlight text, add links, stamps, and add shape to PDF documents. Lately, it has added a night mode for reading PDFs, and you may present PDFs as a slideshow.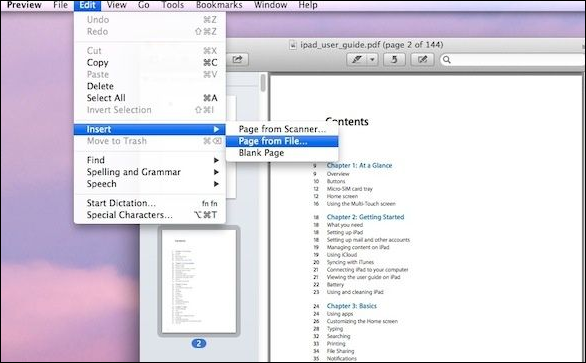 Pros:
Read PDF files in different reading modes
iCloud integration
Text editing options
Cons:
It is not an advanced PDF editor
4. Readdle PDF Expert
Readdle PDF Expert is a powerful and simple-to-use business document management software. According to its rating on the Mac App Store, it appears to be one of the most popular PDF readers for Mac users.
The software allows you to read, edit, and annotate PDF documents from a single interface. One of the best features of this program is how easy it is to use. You can quickly locate what you're looking for across many PDF files thanks to seamless scrolling and a quick search option. This tool allows you to change images, text, and links and identify typefaces, size, and opacity of writing.
Additionally, suppose you have an iPad Pro and an Apple Pencil. In that case, you may annotate and take notes on documents while on the road.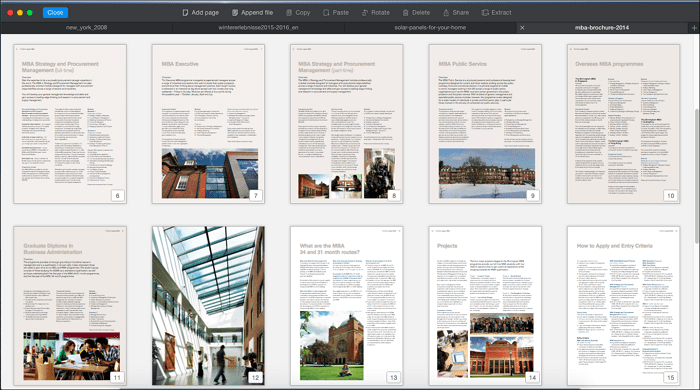 Pros:
Wide variety of reading modes for users
Modern and simple dashboard
Compatible with Apple Pencil
Cons:
Some functions are reserved for the paid version
5. Soda PDF
Soda PDF is one of the best PDF readers for Mac. It's a file manager, file converter, and page editor all in one. You may quickly edit PDF files with the software by adding freehand writing, text boxes, sticky notes, hyperlinks, and annotations.
You can also classify documents by using tags and color-coded labels to guarantee that they don't get mixed up. The program also integrates with iCloud, allowing you to save and view documents on your iOS devices. Moreover, you can trial the software for free before purchasing it.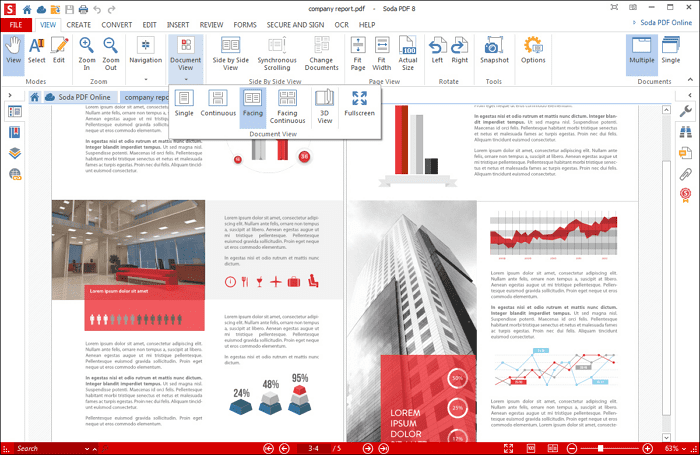 Pros:
Highly compatible with PDF file
User-friendly interface.
Several text and image editing functions
Cons:
The trial version is limited and requires payment for continuous use.
6. ABBYY FineReader
ABBYY has released a Mac version of its FineReader program, marketed as a simple program to read any PDF file. The software offers a large number of PDF editing possibilities. It also allows you to edit PDF documents by adding text, photos, headers, and footers. You can also change font size in PDF.
Another interesting function is the possibility to rotate, remove, and crop photos. You may also use the app to complete formal documents like contracts and tax filings.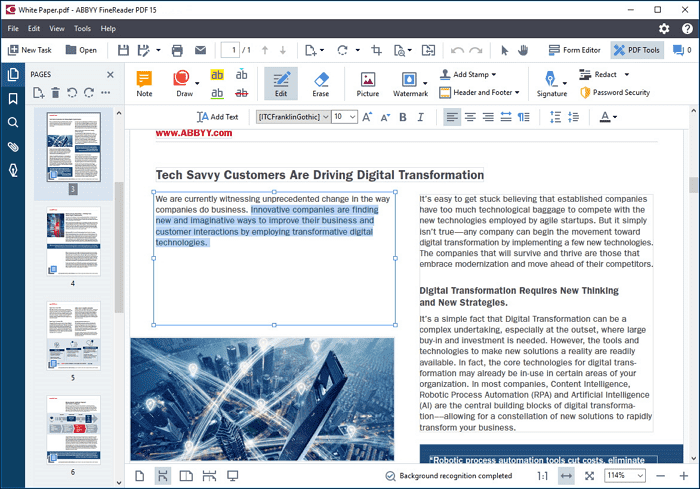 Pros:
Great readability for PDF files
Several editing tools for users
Create PDF fillable forms from templates
Cons:
Not able to open several PDF files at once
7. PDF Professional
PDF Professional is one of the best free PDF readers for Mac devices. This program has features for reading, annotating, editing, and converting PDF documents thanks to its modern functions and tools. Because of its well-designed user interface and numerous features for editing and reading PDFs, this is one of Mac's most acceptable PDF readers on the market.
With this free PDF reader, you can also add links and photos to your PDFs. Likewise, you can examine and respond to annotations in comments, fill PDF forms, and much more.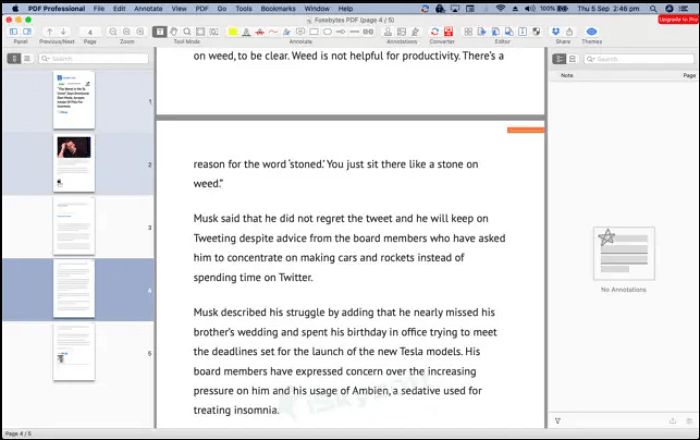 Pros:
Open and read PDF files and other file formats
Easy to understand user interface
Compress and merge PDF files
Cons:
Some of its editing features are basic 
8. Nitro PDF
If you're looking for a PDF reader that's compact in size yet packed with functionality, give Nitro PDF a shot.
The software has a simple user interface and allows you to customize the way you read PDF files. It lets you create, browse, annotate, and sign PDF documents. Furthermore, Nitro PDF is a PDF reader that includes functions like form filling, data import/export, and connectivity with cloud storage services.
Pros:
Incredible user interface.
Create PDF fillable forms
Compare several PDFs at once
Cons:
Not compatible with apple pencil
9. Foxit Reader
Foxit has created a powerful PDF reader and management app that offers a comprehensive set of capabilities for reading PDF files. The function to edit PDF files is included and add headers, footers, and watermarks. PDF files can also be optimized, categorized, and signed, with several protection options available.
Even though it has a free version, most advanced tools are available in the advanced version. If you want to try it, a free trial is also available.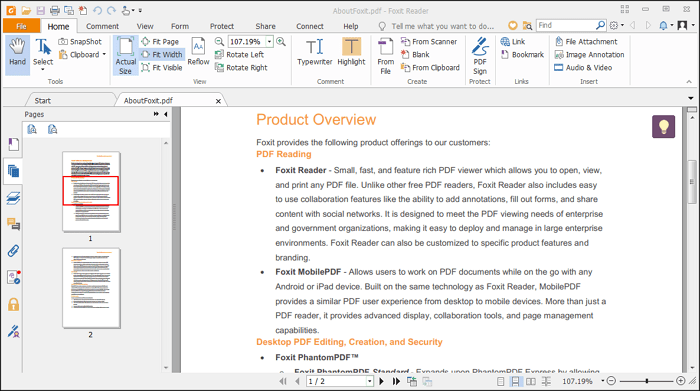 Pros:
Compatible with every file type
Several cloud tools available
New collaborative features for teamwork
Cons:
Not a wide variety of editing tools in the free version
10. Skim
Skim is a free and open source PDF editor. It will assist you in reading and annotating scientific articles in PDF. Still, you can also use it to read eBooks. Skim's full-screen mode and the ability to export notes as text are both crucial and valuable features.
What's more, Skim is compatible with Spotlight, allowing you to search text directly from the Spotlight. You may add and update notes, view highlights, and use built-in transitions to show a PDF file, among other valuable features.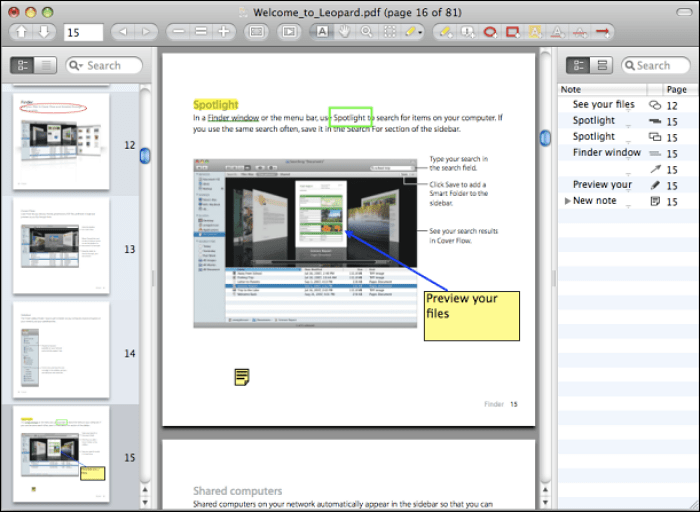 Pros:
Easy to read PDF files
Several text editing tools available
All of its tools are free to use
Cons:
Best Free PDF Reader for Windows - EaseUS PDF Editor
Even though Mac computers are pretty famous, many users still use Windows for many different reasons! For example, it is much easier to install programs from third-party companies, and there is a wide variety of Windows-only programs available. Therefore, if you run Windows OS and need a PDF reader, you have to try EaseUS PDF Editor.
It is a cutting-edge, best free PDF printer that lets you open and read any PDF file in a matter of seconds. This program can also be used to conduct advanced editing functions on your PDF documents. For example, you can use it to insert and edit text, change page formats and layouts, convert PDF to other file types, and even print PDF files.
Another significant benefit of this Windows PDF editor is its interoperability with every file format. This is useful for reading documents as you can open virtually any file type out there.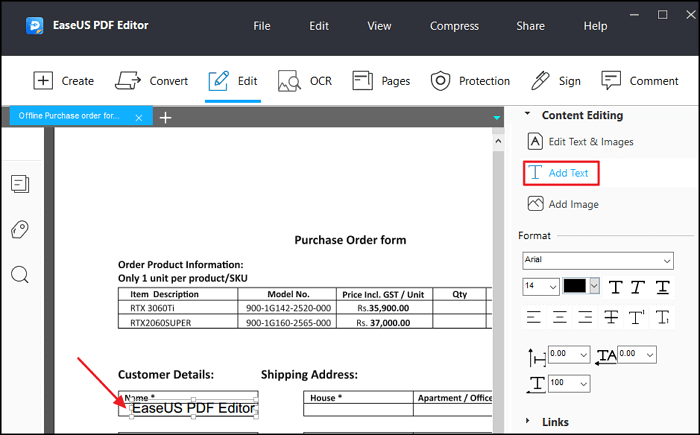 Pros:
Advanced reading modes for PDF files
Several pages and text editing tools available
Create PDF fillable forms
Convert PDF file format to any other document formats
Reduce the file size of PDF
Cons:
Not every feature is available for free
Conclusion
On this page, we have talked about the 10 best PDF readers for Mac, and you can select one based on your needs and then go for reading your PDF documents now!