Full Guide to Track Your Lost Phone [2022 Update]

Cedric updated on Sep 21, 2022 to Find360 - Location Tracker
Introduction 
The use of mobile phones has become engrained in the way we go about our everyday lives. We depend on them for everything from work to pleasure and for maintaining our whole digital footprint, so losing one is a significant challenge for us. Some people's personal and professional life may have to be placed on wait if they lose their phone.
Therefore, the fact that you have lost your phone due to theft or negligence does not have to be the last chapter in this tale. Now that we have that out of the way, let's go through a few steps you can take to ensure that even if your phone is lost or stolen, you will still be able to track your personal and professional data quickly. So, here's how to track a stolen phone for your convenience!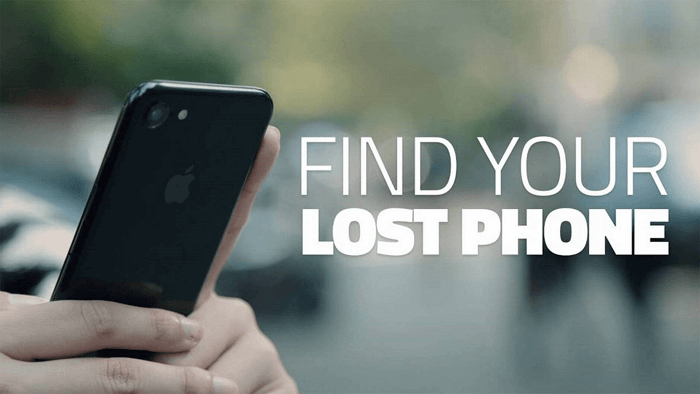 How to Track a Lost iPhone
The native software packages from Apple and Google provide built-in phone retrieval technology that works with your device account. They can be accessed through Google for Android and iCloud for iPhones.
Remotely locking and wiping your phone, activating its ringer, and programming custom alert messages are all possible with these two apps. As long as your phone's battery lasts, these functions are excellent.
Below are some of the most efficient methods for iPhone users to track their stolen or lost phones.
Method 1. Track with "Find My iPhone"
If your iPhone has been stolen or misplaced, you may use Apple's official "Find My iPhone" tool to track it down. In the same way that Google's monitoring function is immensely useful in reclaiming your device, "Find iPhone" does the same. This function also allows you to remotely lock your smartphone if you lose it so that no one else can access your data.
Any web browser may be used to access the "Search iPhone" feature. For this feature to operate properly, you must have enabled "Find iPhone" in your mobile device's iCloud settings before it is lost or stolen.
Step 1. Open your device's Settings.
Step 2. Search for iPhone.
Step 3. "Find My iPhone" function should be activated on the following screen.
Note: If your iPhone is set to "Find My iPhone", you must go to icloud.com/find and enter your Apple ID credentials.
Step 4. On entering the site, a map displaying your iPhone's position will be shown on the screen.
Step 5. Finally, you may choose from one of three possibilities that will appear in a bar at the bottom of the map. Using these apps, you can use sound to find your iPhone, lock your iPhone, or wipe it clean.
Method 2. Track with iCloud Location Tracking
The location is one of the types of data that may be exchanged between iOS devices when using iCloud to store data. As a result, it can be utilized as an app that tracks accessible locations. It is possible to back up the whole of your device on it.
 It is free to sign up for, and you only need an Apple ID. It provides up to 5 GB of storage space for your stuff and an email account.
Step 1. You'll need to turn on location sharing on your target device.
Note: You may change this by going into the options.
Step 2. Navigate to icloud.com.
Step 3. Tap the button labeled "share my location".
Step 4. Pick and choose who you want to tell.
Step 5. Sign in to iCloud using the Apple ID associated with the target device.
Step 6. Select "All devices".
Step 7. Pick the piece of equipment that you are looking for.
Tip: There will be an indication of the location on the map.
How to Track a Lost Android Phone
Similar to iPhone, you can track your lost Android phone as well. If one of your loved ones or you have recently lost an Android phone, here are the two methods to help you find it. Let's take a look at them.
Method 1. Track with Google Maps
You can do a few things to ensure you never lose your Android phone again. However, this feature isn't on by default, so you'll need to do so.
Step 1. Follow these instructions to make it work with Samsung smartphones.
Step 2. Navigate to the Preferences menu.
Step 3. Click on "Biometrics & Security" at the bottom of the page to learn more.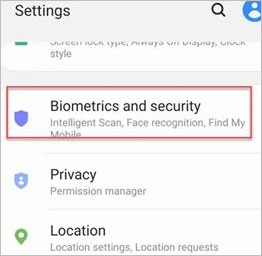 Step 4. You should enable the "Find My Mobile" feature in this area.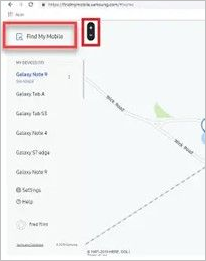 Tip: To improve the accuracy of your device's location, go to "Location" and toggle on "Improve Location Accuracy". Find your missing Android phone faster with Google Maps by selecting this option.
Method 2. Track with Google "Find My Device"
If you are having trouble locating your Android smartphone, you may seek help through the Find my Device function for aid in doing so. It was designed by Google and had the capability of assisting us in remotely tracking a misplaced Android phone.
The moment I realize I've misplaced my phone, this is the first thing I do to start looking for it. Follow these instructions to discover how to locate a misplaced Android phone.
Step 1. You can find your smartphone by going to the Play Store and downloading the "Find my Device app".
Step 2. You also have the option of going into the Settings of your smartphone, selecting "Security", and activating the option that says "Remotely locate this device".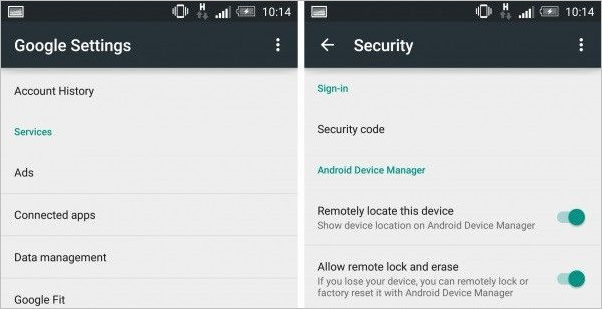 Step 3. Now, if you need to find your device, go to the website for Google's Find my Device service and log in to the Google account that is associated with the smartphone. This will allow you to locate your device.
Step 4. Choose the electronic gadget you want to keep tabs on. The user interface will look for it and find it for you automatically.
Step 5. You can zoom in closer to acquire a more precise position of the gadget. You may also remotely ring the device, lock it, or clean it from this location.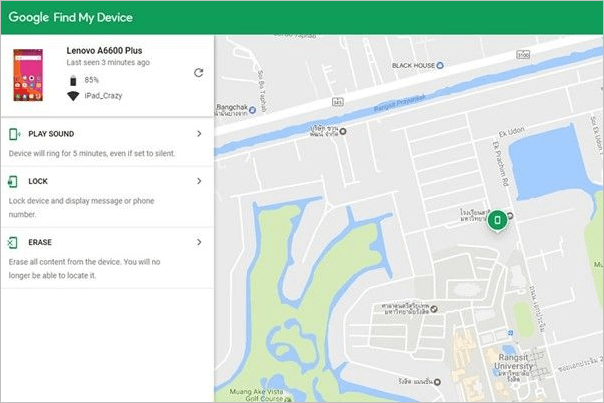 Track Your Lost Phone with EaseUS Find360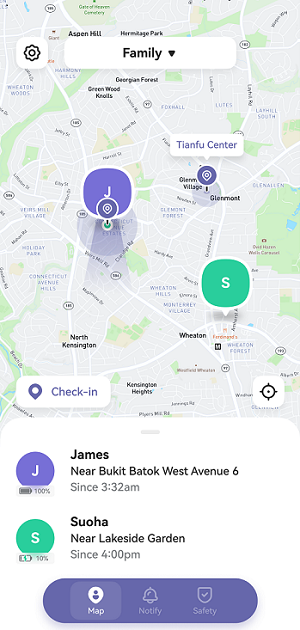 EaseUS Find360 is a locator app that can track the whereabouts of your smartphone or the devices of others you care about. Using this location-tracking tool, you may form small groups of people, such as your family and friends, and keep an eye on their whereabouts.
To have the right peace of mind, this EaseUS software allows you to keep in contact with your phone at all times. There are options for users to keep their whereabouts private at certain periods. However, it all comes down to the tastes of the consumers.
Main Features of EaseUS Find360
If you're looking for a way to keep in touch with friends and family, Find360 is a great option. This app's ability to monitor a user's current position is equally impressive. A location-tracking application should have all the features you want, and this software does just that.
Track your loved ones' electronic gadgets
Find out where they are right now
Find out whether they checked in at prescribed times, such as at school, work, shopping malls, or other public areas like the library
Tips to Avoid Losing Your Phone
Here are a few quick tips that will be useful for you in the future and help you avoid losing your phone.
Maintain a consistent placement for it at all times;
Use a password to protect it;
Put on the anti-theft software;
Keep yourself organized, as cliché as it may seem;
Create a backup of your phone;
Never, ever put your phone in the pocket behind your back.
Summary
It is possible to track a mobile phone without downloading software on the device. However, this option is only available for iOS-based smartphones. It is necessary to install tracking software or an application on Android-based smartphones.
EaseUS Find360 stands out among the various monitoring applications now accessible because of its one-of-a-kind features and intuitive interface. The application has a high level of safety, accuracy, and dependability, and it is compatible with both Android and iOS smartphones.