Want to Share AirTag Location with Others? You Can't and Learn Why

Cedric updated on Sep 21, 2022 to Find360 - Location Tracker
Apple's AirTag is a remarkable little device. So, can you share its location with others?
Since its release in April 2021, AirTag has become one of the favorite Apple devices for people. It allows the user to track itself from their other apple devices—preferably from an iPhone or iPad. Based on its reviews, it's quite famous and liked by people.
But can you share AirTag's location just as easily as you could share your phone's? Moreover, is there even a way to share the AirTag location? Today, we'll be exploring a few key things. So, let's begin.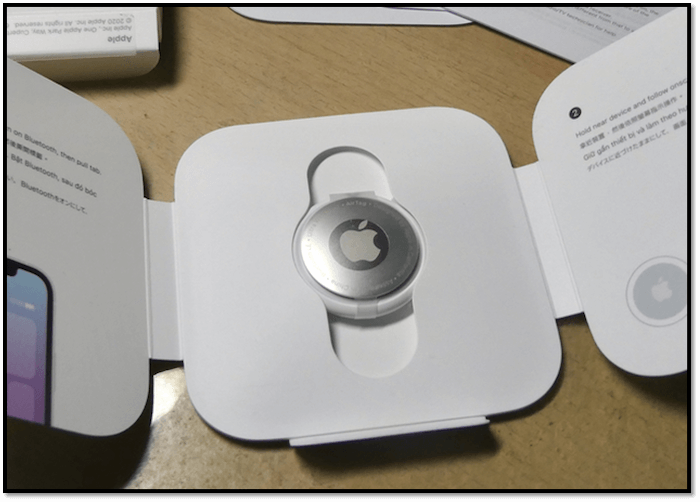 This article is for those who love AirTag but wish to know if they can share their location with it. It's a great device for tracking your children, pets, or other family members. But, the question of sharing location willingly still stands. So, in this article, we'll be exploring a few key things, such as:
So, let's get right into it and find the answers to our questions.
What Is an AirTag 
AirTag is a tracking device released by Apple in the second quarter of 2021. It sends a secure Bluetooth signal to the nearby devices within your network (see Apple's Find my Network for more information), allowing the user to track it through their phones.
Other than that, it uses the internet to send locations to your iCloud account, which then shows on the map on your phone. After that, the user can go to Find My App and see its exact location, making tracking exceedingly easier for a lot of people.  
Designed initially as a key finder, it has become one of the essential tracking devices in the North American region. It allows users to track their pets and children besides their equipment like keys or handbags.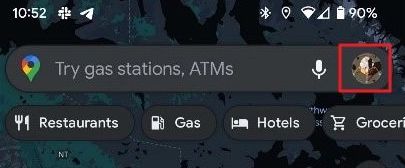 Want to Share AirTag Location with Others? You Can't. 
Unfortunately, you cannot share the AirTag location with the others. You can give your AirTag to your child to track them in the park or nearby location. Or, you can attach it to your pet's collar to keep track of them around the premises.
However, Apple has yet to implement any strategy or updates that might allow users to share their AirTag locations. But why exactly has Apple not made it shareable yet? Here are a few reasons that might be:
Apple wants to ensure the privacy and safety of AirTag owners
Apple doesn't want your AirTag to be accessed by anyone else
Apple devices are immune to being hacked just as much any other device
Besides that, in theory, it sounds like a good idea to be able to share your location from afar using a device. However, it can have dire implications, and Apple is afraid of that until there are updates to their firmware.
On top of that, Apple made it clear that these devices are only to be used by one person at a time. So, they cannot be tracked by anyone else. But, since there are many people talking and complaining about it, that might change sometime in the future.
Alternative Ways to Share Your Location with Others
While Apple may not allow you to share your location with others using AirTag, you can certainly use other ways to share your location with others. In this section, we'll explore two ways to do it separately for Android and iPhone devices. So, let's begin.
Method 1. Share Location with "Find My"
Apple's "Find My" feature has been one of its talking points since its introduction. When "Share My Location" is turned on, iPhone users tend to share their locations with their friends and family. It allows them to share it with their contacts on iPhone, iPad, or iPod Touch with the "Find My" feature.
So, to be able to use this feature, what you need to do first is turn on location-sharing services. Here's how:
Step 1. Head to "Settings" and tap "Privacy".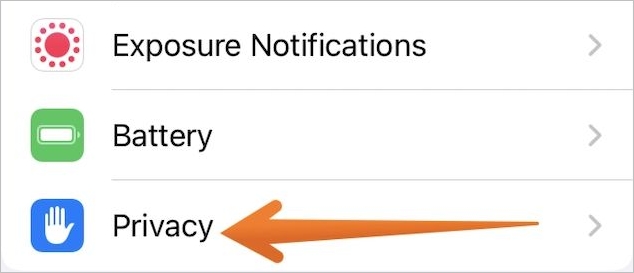 Step 2. Head into "Location Services".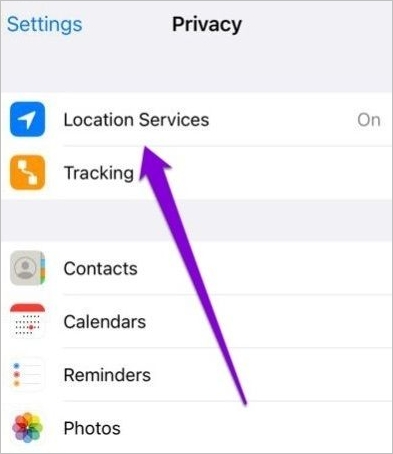 Step 3. Toggle "Location Services" on.
Once you're through with these steps, the next is to pull up your Find My App and select the right options. Here's what you need to do then:
Step 1. Open the "Find My" app from the iPhone home screen.
Step 2. Head into the "People" tab and tap on "Start Sharing Location".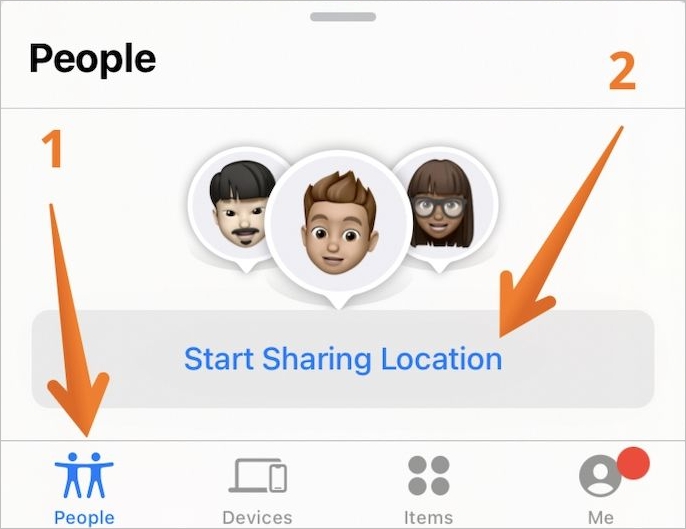 Step 3. Pick people from your contacts with whom you wish to share your location.
Step 4. Pick the duration for which you wish to share your location.
This will allow you to share your location with however many people you wish for as long as you want.
Method 2. Share Location with Google Maps
On Android devices, you can share your location with Google maps. With easy location features, Google allows you to keep track of your location and travel on the map. So, it also allows you to share your location with people.
First, make sure your location is turned on on your Android device. Then here's how you can share your location:
Step 1. Open "Google Maps" on your Android phone.
Step 2. Tap on your "User" Icon in the top-left corner.
Step 3. Tap "Location Sharing".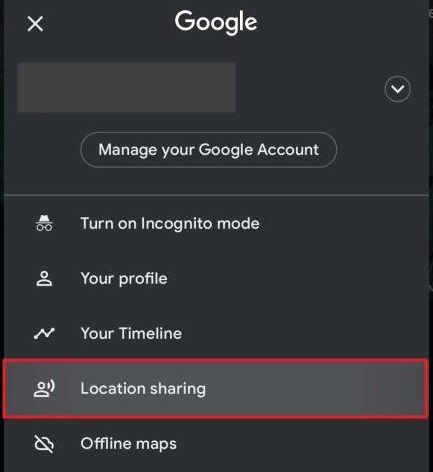 Step 4. On the next screen, tap on "Share Location" once again.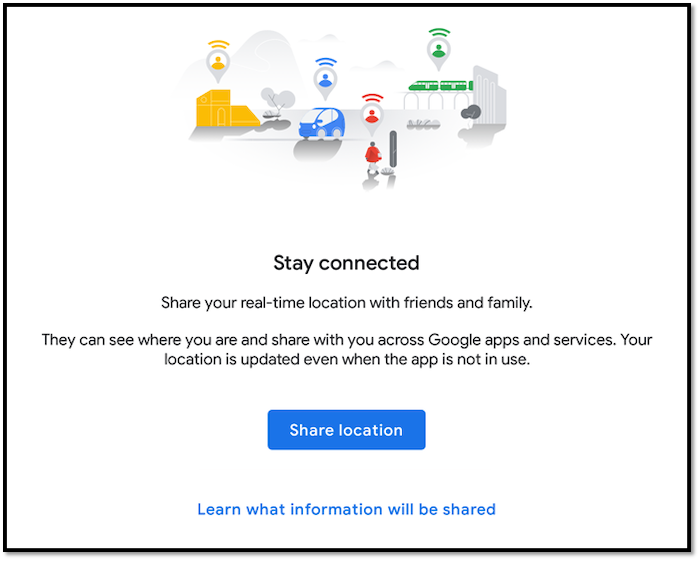 Step 5. In the next screen, pick for how long you wish to share your location.
Step 6. Pick the contact you wish to share it with and confirm share by link.
Step 7. Wait till the location is shared via the link.
Remember, the link will stop sharing after 24 hours. But you can stop it right away too.
Method 3. Share Location with EaseUS
The third method that works for both iPhone and Android users is with the help of a third-party professional location-sharing tool: EaseUS Find360. This application allows you to share your location, keep track of your loved ones, and ensure overall location privacy.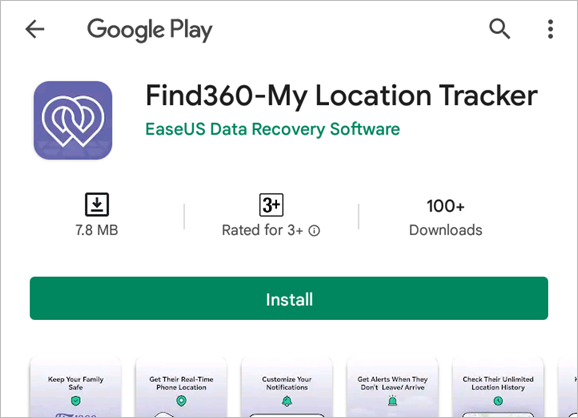 The best part about this application? It works on both iOS and Android devices. But, to help you understand why it's ideal for you, here are its key features:
Track location in real-time
Keep an unlimited history of places visited (location history)
Keep your loved ones in check with the Check-in feature
Customize personalized notifications
Create your family's circle for thorough tracking
All you'll have to do is set your circle by downloading the application and signing in with your email. Then, you can customize the application, notification, location tracking, etc., however, you wish to.
Share AirTag Location FAQs
If you have any more queries regarding AirTag location, then here are some of the frequently asked questions:
1. What happens when someone else uses your AirTag?
While AirTag is exclusive to one device only, it can be stolen or misplaced. So, if someone else tries to use it, you will get notified. But, like other Apple devices, the ownership rights can be transferred to another iPhone or iPad user with the original owner's consent.
2. Can multiple iPhones track the same AirTag?
AirTag is an exclusive device that only one phone can track. So, no, nobody else can use your AirTag.
3. How to transfer your AirTag to someone else?
You will have to go to your iPhone and remove it from your "Find My" app's list. Once done, you can hand it over to another user to set it up using their iOS device.
Conclusion
While AirTag is not shareable as of now, we explored multiple other ways of doing it in this article. Therefore, hopefully, this helps you achieve your goals and allows you to share your location with others.