[Free] How to Remove Password from Excel

Crystal Chen updated on Jun 21, 2021 to PDF Knowledge Center
Businesses generally use Excel files for saving credential data. It's common to see worksheets are encrypted to protect information security and privacy. But this protection method also increases some inconvenience. Many situations might arise where Worksheets need to be made password-free.
You are at the right place if you want to learn how to remove the key from a spreadsheet in an easy way. Even if you forgot the code of the spreadsheet, you can also unencrpty it using the right tool. Here is a guide on how to remove password from Excel whether you know the password or not.
How to Unencrypt Spreadsheet with the Code
Excel lies the base of any business's data storage foundation. Companies have all their financial data and yearly debt compiled in spreadsheets. For these reasons, the worksheet is usually encrypted to protect privacy. However, it may also lead to inconvenience as we need time and sources to open it.
Considering the frequent transmission of files in the workplace, it is necessary to unencrypt the less important files before sharing them with others. Let's explore an easy method on how to unlock a worksheet if knowing the code.
The following is a list of steps to eliminate the key from a spreadsheet file.
Step 1. Open the file you want to remove the code from the worksheet. Switch to the "Review" and click "Unprotect Sheet".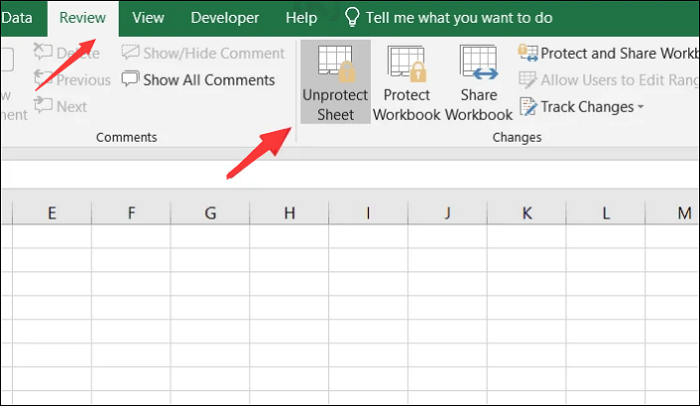 Step 2. Then, a dialog box shows. It requires you to enter the key if your file is in the protected status. Type the code and then click "Ok".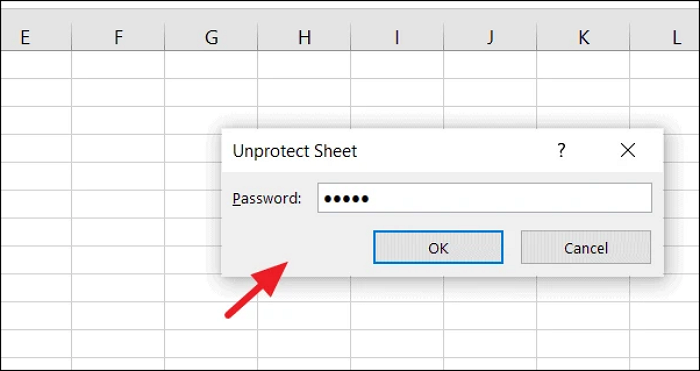 How to Remove Password from Excel Without the Code
PassFab is an intelligent tool for you to eliminate the key from the spreadsheet if you forgot the key. It lets you delete the key from sheets immediately without destroying the original data. Regardless of the length and complexity of the key, this tool allows unlocking the file in the shortest possible time. 
This software supports all versions of Excel, 2019, 2016, 2013, 2010, and the earlier ones. Having this tool, you can remove the key from worksheets instantly. What's more, this tool allows you to manage files simply. It has a credible tool to recover the key from protected Word, PowerPoint, and so on.
Removing a key from a spreadsheet is relatively easy with this helpful tool. Here are simple steps on how to do it.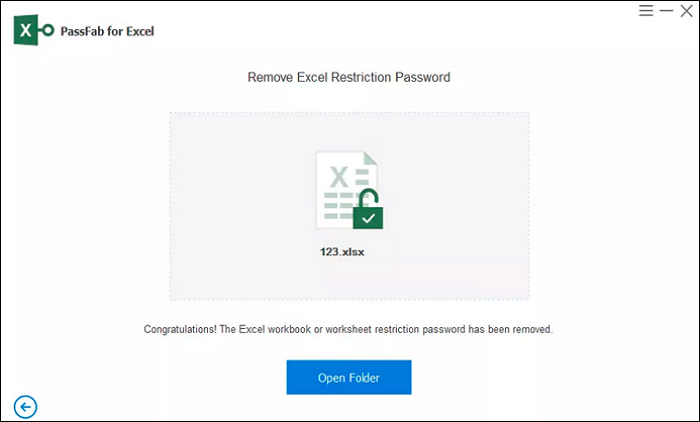 Step 1. Launch this software. Next, choose "Recover Excel Open Password".
Step 2. Open the targeted Excel file. After that, select your desired method and customize the settings of the method.
Step 3. Then, click "Recover". This will initiate the process of decrypting the key from the Excel file. Be patient and wait for the process to be completed.
Bonus Tips: How to Remove Password from PDF
The above two methods show you how to remove password from Excel, whether knowing the password or not. Now, you get an unencrypted spreadsheet and can easily modify it. Here, another common file type will be introduced to you, and we also provide you with the simplest way to unlock this file.
Although spreadsheets are widely used to store data, there are certain limitations. Sharing them with others may influence the quality as the data might be distorted. Also, the visualization effect from Excel is not good as numbers of data cannot attract viewers. However, PDF can overcome these shortcomings, which has a better visualization effect when sharing.
PDF is also reliable and enables you to transfer files easily as compared to the worksheet. If you are switching to PDF, here is an advice for you. A helpful PDF editor like EaseUS PDF Editor allows you to unencrypt a PDF file. 
More Features are supported in this editing software:
Use a password to protect the file
Add watermark to PDF
Extract image from PDF easily
Merge, split, and crop PDFs
With a user-friendly and simple interface, you can easily operate this PDF Editing Software. Read the below article to see more details. However, if you forget the code of PDFs, it is remarkable that this method is no longer accessible for you.
Related Article: >> How to Remove Password Protection from PDF
This helpful editor can help you add markups, bookmarks, and page numbers to a file. Try and download it for free!