[6 Easy Ways] How to Copy Text from PDF and Paste to New File

Jane Zhou updated on Aug 10, 2021 to PDF Editor Tutorials
People know that it is straightforward to copy, cut, and paste text from a Word document. However, when it comes to copying text from PDF files, it doesn't seem easy. Some PDFs are scanned to be not editable, and other PDF files are locked to protect some vital information like a research paper, online books, etc. Those are the most common reasons why you can't copy text from PDF.
When you need some data or content in a PDF document, what could you do to extract what you want to get? How to copy text from PDF and paste it to a new file? Don't worry. This post will guide you through copying text from a PDF on different devices. No matter you are a computer or mobile user, you also can find the best solution here.
Part 1. How to Copy and Paste From a PDF on Windows 10
If you want to copy some text from your PDF file on Windows, these two Windows PDF editors may come in handy. One is EaseUS PDF Editor, and the other is Adobe Reader.
1. EaseUS PDF Editor
This is an all-in-one PDF editor for Windows users. It's well known that the scanned PDFs are usually not editable for various reasons, which makes it difficult to copy text from a scanned file. However, EaseUS PDF Editor can solve this problem since its OCR feature can turn an inactive PDF into editable. And all you need to do is select the words in PDF and choose the "Cut" or "Copy" option to extract them to your clipboard.
Besides that, this software can be used to remove restrictions from PDF so that you can even copy the text in a read-only PDF or password-protected PDF file. It also allows you to convert a PDF to Word or Excel document, and all the text in the PDF will become editable in Word/Excel, and it's convenient to copy a great number of words in this way.
Both elementary and advanced PDF editing tools are available in this software. Click on this button to download it for free.
How to Copy and Paste from PDF on Windows:
Step 1. Launch the Windows PDF editor and import the PDF file that you want to copy text from.
Step 2. Click "Edit" > "Edit Text & Images" at the right toolbar.
Step 3. Drag your mouse to select the text you want to copy in the PDF document, then right-click to choose the "Copy" option.
Step 4. Once copied, you can paste the text to any area in your PDF document or open Microsoft Word to paste the copied items.

How to Extract Image from PDF in Easy Ways
How to copy from PDF file when you want to get a PDF image? This post will offer you the best solutions.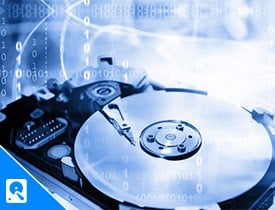 2. Adobe Reader
As one of the most popular PDF readers globally, Adobe Reader is the standard for viewing, annotating, and sharing PDF files. It enables you to create, view, convert, and share PDF files easily. Moreover, it lets you access the documents from anywhere on the go.
One of its advantages is the "Select Tool" it offers users, which is beneficial for those who don't know how to select text in PDF. With its help, you can make the selection precisely. And the hotkeys enable you to copy/cut and paste from PDF without any effort, and they ease the burden of people who need to repeat the operation from now and then.
How to Copy Text from Adobe Reader on Windows 10:
Step 1. Confirm that the text or content in the PDF copying is allowed. Open the PDF in Adobe Reader and right-click it to select the Document Properties option. Then click Security to see if content copying is allowed or not.
Step 2. Open a PDF file in Adobe Reader, and right-click on it to choose the Select Tool from the pop-up menu.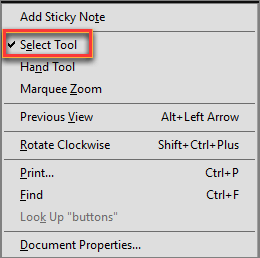 Step 3. Choose the text or other content you want to copy, then right-click on the highlighted part to choose the Copy option. Or you can press "Ctrl + C" on your keyboard to copy the items.

Step 4. After copying the PDF text, you can open Microsoft Word and press "Ctrl + V" on your keyboard to paste the copied text.
Part 2. How to Copy from PDF and Paste on Mac
For copying text from PDF on a MacBook, you don't need to download or install third-party programs, as there is a built-in tool called Preview.
Preview is a default program on your Mac that lets you view your various documents like images or PDF easily and quickly. While viewing PDF documents with it, you can do some basic editing work like copying and pasting. If you don't know how to copy text in PDF, you can check the following tutorial.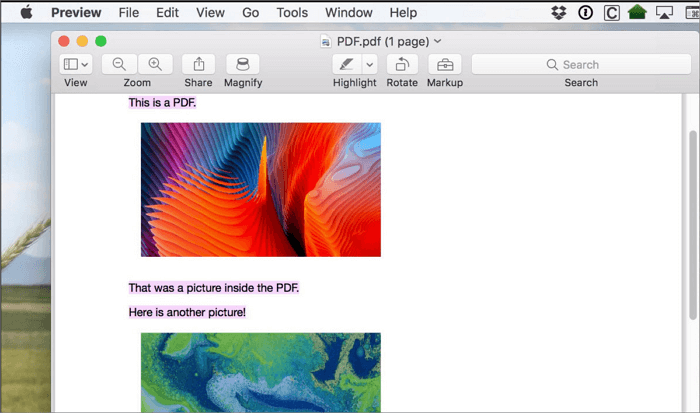 Steps to Copy PDF Text and Paste to Word/Excel on Mac:
Step 1. Launch Preview and click "File" > "Open" to select the PDF document.
Step 2. Click the text selection button to choose the text you want to copy. You can click and drag your cursor over the text.
Step 3. After that, you can click "Edit" > "Copy" to copy your selected text.
Step 4. Open a new Word or Excel document and paste the copied content to it.
Part 3. How to Extract Text from PDF Online for Free
pdfFiller is a free online tool to help people who don't know how to copy text from PDF. You only need to upload your PDF file, select the text part, and paste it for copying text. Besides that, you also can use it to edit, sign, and share your documents within a few simple clicks.

How to Copy Text in PDF Online for Free:
Step 1. Open pdfFiller and upload the PDF document that you want to copy the text from.
Step 2. Choose and highlight the text you want to copy, then right-click on it to select the "Copy" option.
Step 3. Next, you can go back to your account and paste the text or other content into your document.
Step 4. Once done, click the "Done" button to save your document on your computer.
Part 4. How to Copy Text from PDF in Mobile Phone
If you want to copy or extract all the text from the PDF file on your Android or iOS phone, you can convert PDF to word directly. This part will show you two excellent applications to complete this task.
1. PDF to Word Converter - Android
PDF to Word Converter is a great application, which can turn your PDF files into editable word documents. You don't need to log in or leave other contact information while using it. It will preserve the same fonts, paragraphs, tables, and columns of your PDF file after converting, and then you can edit the content, extract text, or add some new items according to your needs.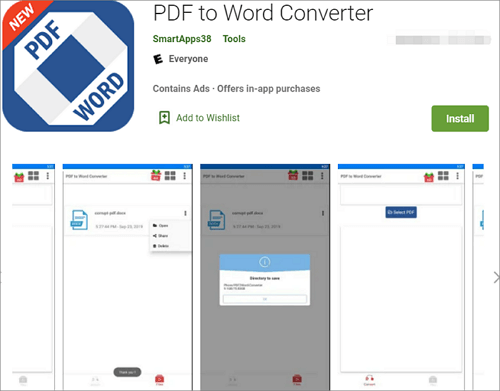 How to Select Text in PDF and Copy it on Android:
Step 1. Download and open this PDF to word converter on your Android phone.
Step 2. Select the PDF file you want to copy the text from, and click the "Convert" button.
Step 3. When the conversion is completed, you can open the word document, select any content part flexibly, and choose the copy option to copy what you want.
2. easyPDF - iPhone
easyPDF is a simple yet useful iOS PDF to Word converter. It allows you to convert PDF to Word from other iOS apps, including Adobe Reader, Dropbox, OneDrive, iCloud Drive, and Office without the internet. Apart from a PDF to Word app, it also offers you an easy way to create PDF files from the office.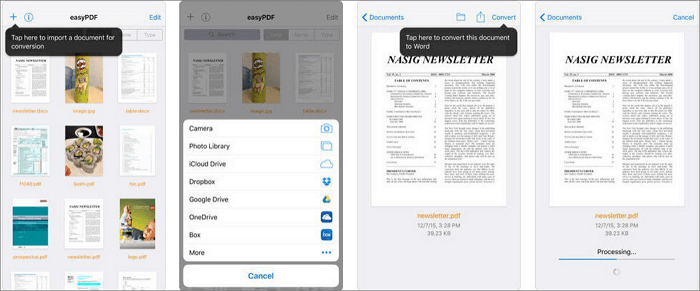 How to Select Text in PDF and Copy it on iPhone:
Step 1. Download easyPDF and launch the app that contains your PDF file.
Step 2. Tap and hold the PDF attachment, then choose the "Open in easyPDF" option.
Step 3. Press the "Convert" icon to start turn PDF into Word. Once done, you can tap on the "Share" button to send it to the Word app for editing.
Step 4. After opening the Word document, you can freely select the text you need and copy it to your clipboard.
The Bottom Line
How to copy text from PDF on different platforms? This post has shared 6 easy and workable solutions to help you copy text or content from your PDF files on Windows/Mac/mobile/online. You can easily get the work done on your computer, mobile phone, and even in the browser.
For Windows users, EaseUS PDF Editor is great software as it's both versatile and lightweight. Its powerful OCR function helps you turn an inactive PDF to editable so that you can freely copy any text from the file.