2021 | Top 10 Free PDF Mark Up Software for Windows and Mac

Jane Zhou updated on Jun 04, 2021 to PDF Editor Tutorials
Professionals commonly use Portable Document Format (PDF) files to share important information. Users can use PDF files to transmit essential memos, invoice clients, and keep track of company information in a standardized format. You may be confident that the formatting will be preserved while transferring or sharing documents inside your company or over a network. It is free of the formatting difficulties that plague Microsoft Word and other word processors.
The only issue arises when you need to edit PDF files, as it can be difficult to edit them. Most times, users want to add notes, highlights, comments, and other markups to their PDF documents. To do this, you'll need a piece of PDF markup software. In this article, you have a list of the most exemplary free PDF markup software programs to assist you in working with PDF documents.
#1. EaseUS PDF Editor
EaseUS PDF Editor is a great PDF editing program that is compatible with Windows. Thanks to its simple interface, anybody can quickly learn how to use its various features.
In terms of marking up PDFs, you can add comments and annotations, or draw lines, arrows, and even insert shapes to your document. Apart from that, you will have a wide range of possibilities at your reach. For example, you can add annotations to text, highlight phrases, change font size and color, and so much more.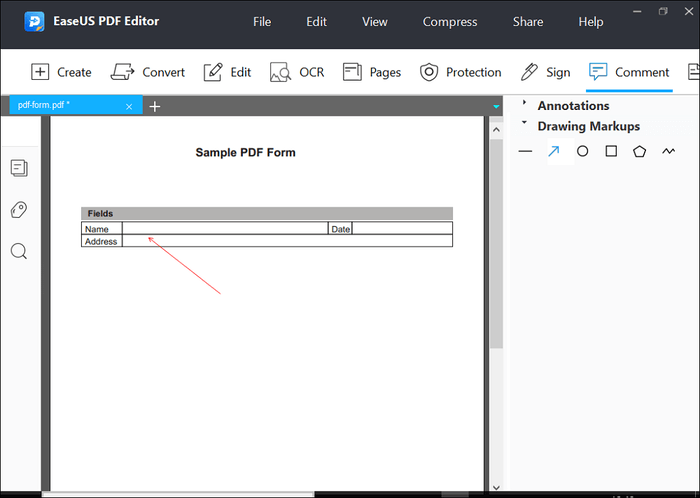 Pros:
Easy and simple user interface
Highlight PDF in a simple way
Change font size and color
Add, modify or remove text
You can create hyperlinks in the PDFs
Cons:
It is not compatible with macOS
Compatibility: Windows
#2. Microsoft OneNote
Microsoft OneNote has great digital note-taking features. For example, it allows you to organize your line of thought, and quickly take any notes that you want. This important information will always be available for later use. It's available on a full range of mobile and desktop devices, and it even has a web version for online use.
Furthermore, OneNote has incredible drawing and design tools which come in handy when editing PDF files. In fact, you can draw directly with a digital stylus or your finger on a touch-screen device!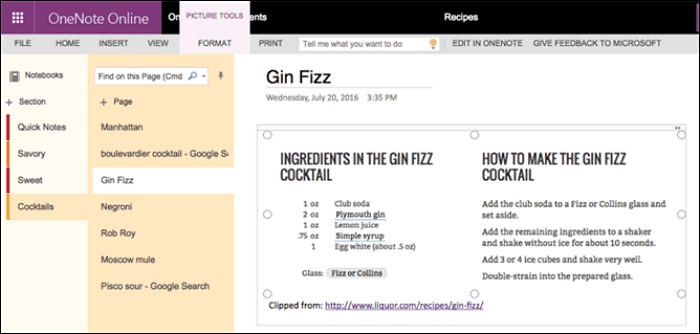 Pros:
It supports in-place editing of PDF
Add annotations to words, sentences, and paragraphs
Add notes to the text
Cons:
It is a slow program
You can´t change font size and color
Compatibility: Windows and macOS
#3. Foxit Reader
This free PDF markup software is a great alternative when you need to make fast and simple editing to your PDF files. A good advantage of Foxit is that it has plugins for Microsoft Office programs, which means that it makes it so much simpler to convert pretty much any file you open into PDF. Another excellent feature is Foxit Reader's security toolbox. It comes with a JavaScript security option, which can prevent unauthorized scripts from transmitting data.
Also, in addition to all of this, you have at your reach a couple of necessary editing features like markup tools to add comments and annotations, strikethrough text, underline, among others. 
Pros:
You can insert and edit text properties
You can reorder, insert and delete pages
It has plugins for web browsers and Microsoft Office
Cons:
It has a complicated user interface
Compatibility: Windows and macOS
#4. Adobe Acrobat Reader
As one of the oldest PDF editors on the market, this is always a reliable choice. With this program, you can effortlessly read, edit and browse your PDF documents on Windows and macOS.
In terms of power, it is a heavy-house since it can open and edit several PDF files at once! Furthermore, it is easy to use due to the simplicity of its user interface. All things considered, this free PDF markup software is more dependable than plenty of PDF editing tools.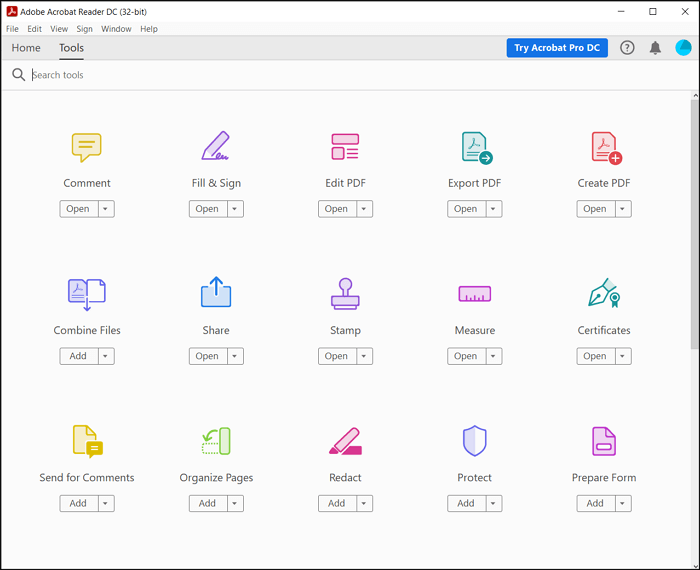 Pros:
Highlight any text
Merge and rearrange PDF pages
Delete pages from a PDF
Make scanned words editable with OCR
Cons:
It is a heavy program on your computer
Compatibility: Windows and macOS
#5. Nitro Reader
Nitro Reader is a free PDF markup program that is useful for all of the basic editing features you need for your PDF documents. This program is a more basic version of Nitro Pro, which means that it lacks the more advanced features such as OCR for scanned PDFs, and the ability to insert text, and the possibility to remove and reorder page.
Nonetheless, it's still an excellent tool that will make everyday PDF editing much easier. A significant advantage of using Nitro is that you can also create PDF files from scratch. Likewise, you can create fillable forms by using its templates.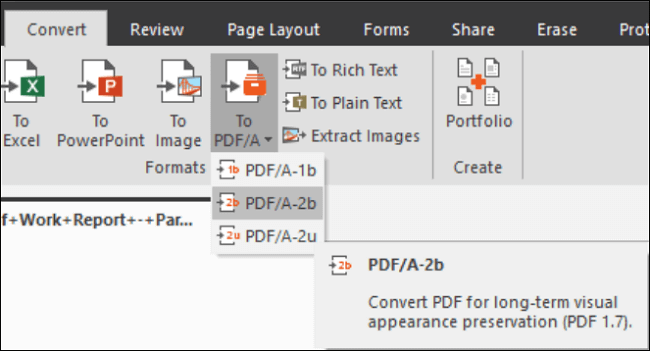 Pros:
Create and delete pages
Edit text and images
Combine and organize pages
Cons:
You need to pay to access all of the editing features
Compatibility: Windows
#6. Expert PDF Viewer
Expert PDF Viewer is a free PDF markup application for Windows that allows you to view and print PDFs. You can also use it to edit existing PDF documents, add stamps and edit document outlines. It is possible to make annotations and highlight text. Last but not least, it is a fast program that won't take a toll on your computer.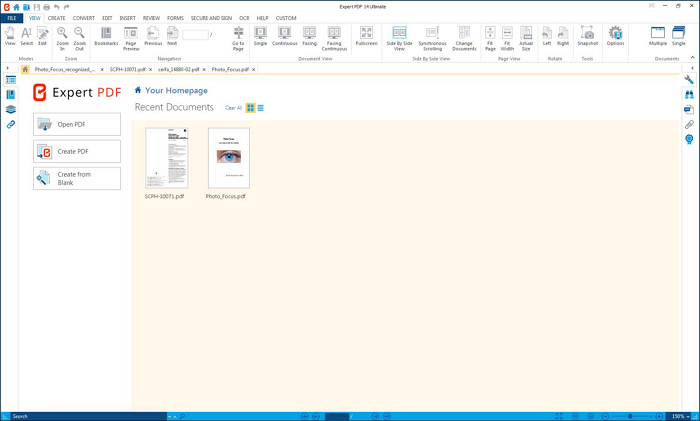 Pros:
Open, cut, and paste any type of text
Change text properties (font, size, and color)
Drawing tools to insert comments and designs into the text
Cons:
You can't annotate restricted documents.
Not every editing feature is included in the free version
Compatibility: Windows 
#7. Preview
If you run macOS, you will notice that Preview is your default PDF editor. Despite being quite basic, it can allow you to do several editing features. You can use Preview to browse, markup, merge and edit PDF files without any difficulty. After you've finished modifying the files, you may effortlessly distribute them to other Apple devices with ease.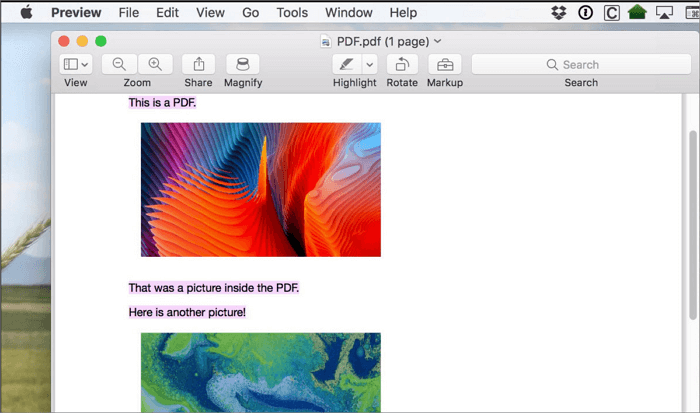 Pros:
Add and remove pages
Add annotations to text
Drawing tools to insert designs
Cons:
You can't create fillable forms or do more complex editing features
Compatibility: macOS
#8. Qiqqa
Even though this program is not widely known in the industry, it has steadily become a great PDF mark-up software for Windows and Mac. As a result, this free PDF markup software allows you to open, edit, protect and keep tabs on your PDF files, making them instantly accessible and searchable across all devices.
It also offers optical character recognition to help you edit text from scanned documents.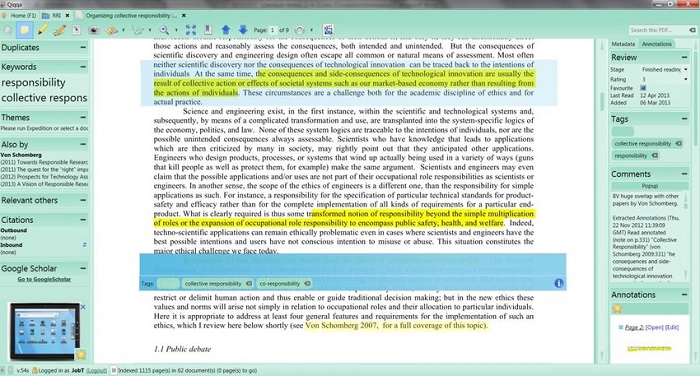 Pros:
It has OCR to search and edit the text in PDF files
Edit and auto-populate PDF metadata
Add annotation, highlight, and free-form drawing
Cons:
It is difficult to edit and insert new text
Compatibility: Windows
#9. PDFescape
At first, it can be tricky to understand how PDFescape works since it has three versions. However, the most reliable one is its online version. this online free PDF editor enables you to carry out the most important features like reading, editing, creating fillable forms, and adding annotation.
However, there's a limit on the size of PDFs that you can work with: 10MB or 100 pages.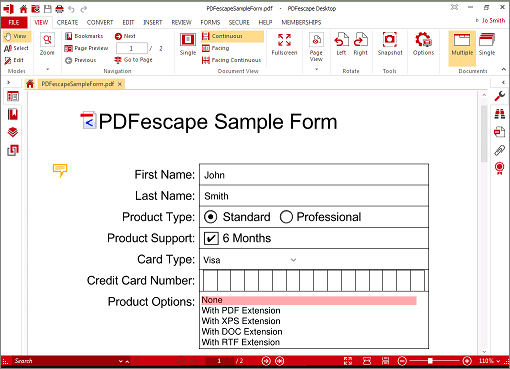 Pros:
It's an excellent tool for taking notes on PDFs and completing PDF forms
You can add annotations
Cons:
It isn't a fully functional PDF editor
Compatibility: Windows and macOS
#10. PDFOnlineReader
You can view and annotate your PDF files online with PDFOnlineReader without any problems. It lets you add textbox annotations to your PDFs and highlight areas of a PDF document by selecting the text you want to highlight. You may also use it to create external or internal hyperlinks from the content in your PDF document.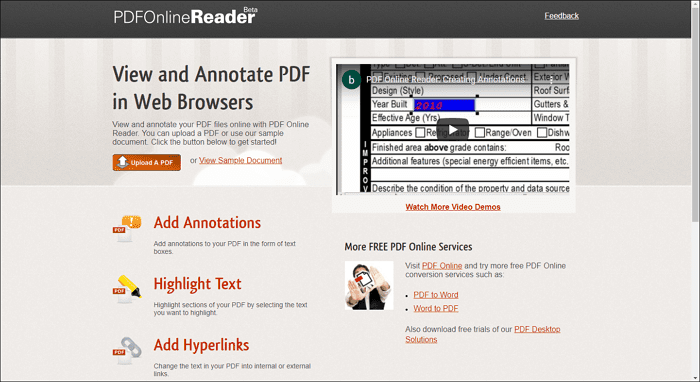 Pros:
It's a web-based PDF annotation tool that lets you upload and annotate PDFs online.
You can modify the color, size, and font in your PDFs
It can read and write encrypted files.
Cons:
You can't perform complicated editing features like PDF Editors on your computer
Compatibility: Windows and macOS
Conclusion
If you are looking for a way to markup your PDF, you no longer have to print them out on paper and then mark them using old methods. After looking at this list, you have a wide variety of choices to improve your PDF editing capability. With that said, install EaseUS PDF Editor. You'll be pleasantly delighted to find that most, if not all, of your essential markup tools are accessible with their free version.