Track the Phone by Phone Number [Full Guide]

Cedric updated on Sep 21, 2022 to Find360 - Location Tracker
Introduction 
Parents who are worried about their children want to know where they are in case they can't reach them. Fortunately, GPS and mobile technology have made this possible. These technologies have improved to the point that it is now possible to determine a person's precise location. You can follow the travel history of the person in addition to learning their current position. In addition, you may now track someone without going to a mobile network provider. Instead, you can track the cell phone location just by phone number.
This article will look at several methods that have made tracing phones effortlessly. Keep reading for step-by-step guides on how to track a phone by phone number.

Track Cell Phone Location Free on iPhone/Android
Do you feel helpless when you can't find someone in case of an emergency? In this article, we will recommend 4 methods to track a cell phone location free online. You can try EaseUS Find360 to track the phone location.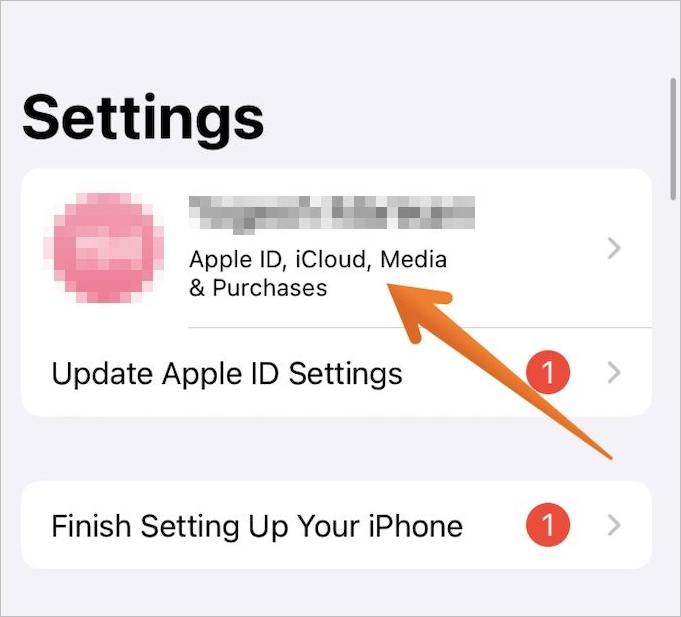 Can You Track A Phone by the Phone Number
The answer's core is that you can locate a phone by phone number. Because your phone has a signal anywhere you go, GPS data and cell tower triangulation may determine your current location. However, such technology does raise privacy issues.
Some of the advantages and disadvantages of tracking phones by phone number are as  follows:
Advantages:
Emergency services: Police or fire department employees may be able to find you in an emergency even if you don't know where you are or cannot talk. They can rescue you using data received from your phone's GPS receiver or by working with the phone carrier.
Tracking friends: A tracking feature on some mobile phones could improve your social life. An example is the iPhone software "Find My Friends", which displays on map dots that reflect the whereabouts of your friends, making it possible for you to find one another in a crowded area.
Kids' safety: Thanks to cell phone monitoring, parents can always track where their children are. Some manufacturers include embedded software in their phones that occasionally transmits information about the device's position to a central server over the cellular network. You can view your child's current and recent locations, showing you if your child has been lying about his location or is in an area that can be harmful.
Disadvantages:
Cell phone tracking has further drawbacks as well, including:
It is impossible to follow someone's whereabouts when their phone is off. Most individuals are aware of tracking; therefore, kidnappers can conveniently turn off phones to prevent any tracking.
 Many smartphones only let users track their devices during emergencies. And because manufacturers do not make this option simple, many individuals are unaware of this feature.
Another issue involves phone signal reception. Signals may occasionally be lost in front of huge buildings, in densely forested areas, and other situations.
 GPS trackers can accidentally reveal their whereabouts to stalkers, just as they let users communicate their whereabouts with friends and family. Children should be extra careful because certain apps allow nearly anyone to track their location. 
Move on to Part 3 if you want to learn how to track a phone by phone number. You can also directly jump to Part 4 to use EaseUS Find360 to track the phone location. The app is both for iPhone and Android devices.
Methods of Tracking The Phone by the Phone Number
There are many efficient ways to locate someone's phone using their cell phone number. We will provide 3 methods for users to track phone location just by phone number. Now let's get into details.
Method 1. Use an IMEI Tracker
IMEI stands for International Mobile Station Equipment Identity. It is a 15-digit number that is unique to each phone. Therefore, it can be useful to locate a stolen or misplaced phone.
Follow these steps to find your IMEI and then track your phone.
Step 1. Go to settings and click "General".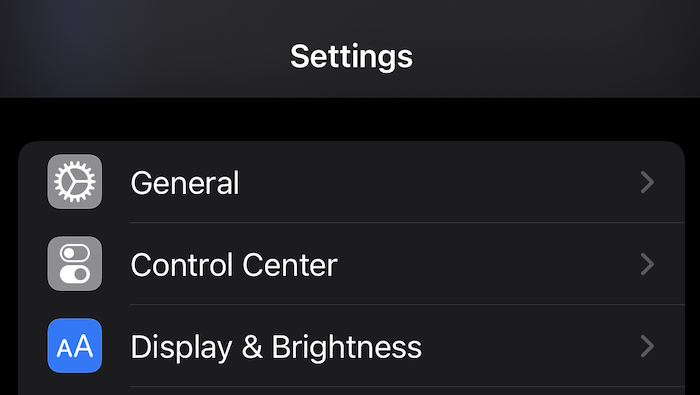 Step 2. Press "About".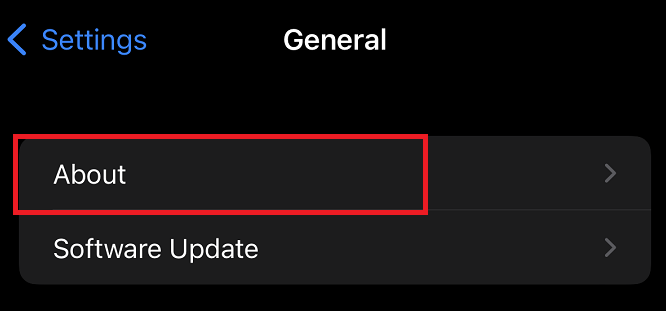 Step 3. Scroll down to the IMEI number.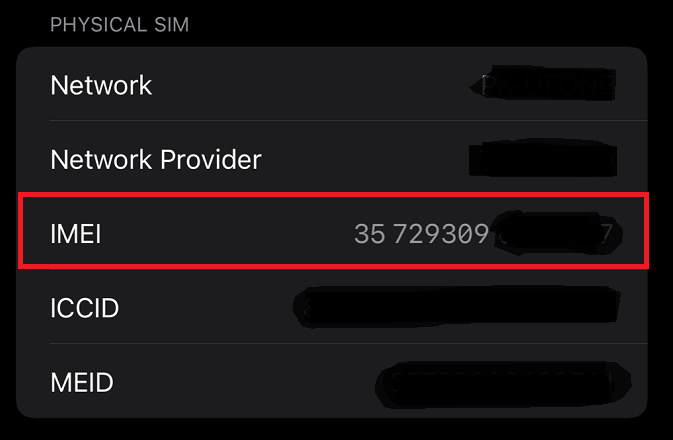 Now that you know the IMEI Number, the next step is to find the phone. You have two options:
Option 1. Your cell phone company can track the phone. You can give them the IMEI and let them handle the rest. Depending on the company's procedure, you could have to wait a few hours or even days.
Option 2. Access a web-based IMEI tracker or download an IMEI tracking app. You will find a number of apps, choose the one that works for your case.
Method 2. Caller ID Name(CNAM) Lookup
CNAM is the caller ID name displayed on an incoming phone call. Using online CNAM lookup tools is another helpful way to find someone using their cell phone number. In addition, it reveals all pertinent details such as the owner's identity, the precise city, and the state a person is in. The disadvantage is that you must first pay a small price to view the information.
In addition, there are two possible problems with this approach:
CNAM blocker: The call won't be traced if the person you are looking for has a CNAM blocker because this feature hides the caller's name and phone number.
Robot-operated call: Unknown calls do not provide the phone number's details.
There are many tools that you can utilize to get caller ID names. You can search on Play Store or App Store to get any one of them.
Method 3. Using Whitepages
Whitepages is another option if you're searching for how to track a phone by phone number. Use this option if you merely need the person's current address and aren't concerned with finding out where they are in real-time. You may quickly find someone's home address by entering their phone number on Whitepages.
It operates by locating a person's profile using their phone number and then disclosing their information in a safer and entirely legal manner. However, you should know that this service is connected to the SS7 network, particularly if you're in the US. Any queries you submit will be sent to SS7 networks, where all information is kept against a specific number.
To find someone's home address with a phone number, here are some steps to follow: 
Step 1. Go to Whitepages. Enter the phone number in the "Reverse Phone" tab and click "Search".
Step 2. The next window will show the person and his personal data like age and location. It is all blurred until you get the premium account.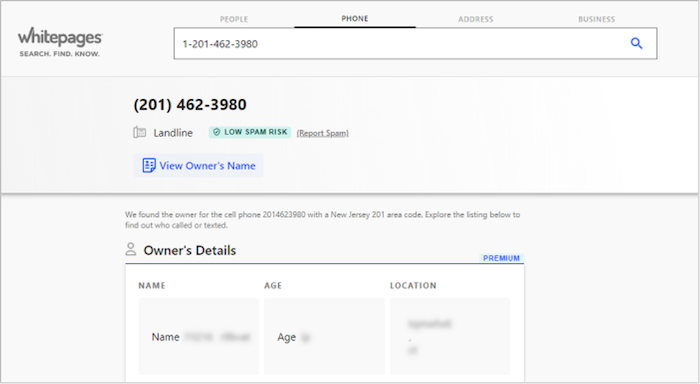 Track Phone Location with Locating Application
In case you're searching for a reliable app to find cell phone locations, EaseUS Find360 is a great option. It allows for both history and real-time location tracking. Also, the app is available for Android and iPhone users both.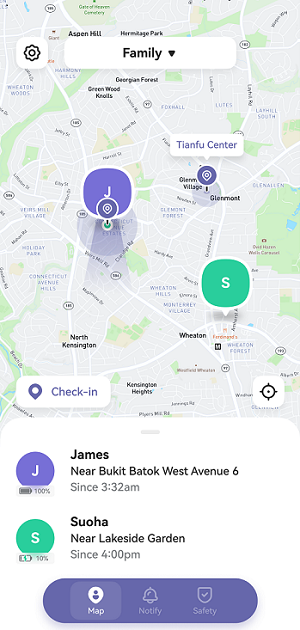 Here are some of the features of EaseUS Find360:
Private circle: Family members can join the same circle and sync their locations in real-time in a private, invite-only circle.
Location sharing: Users that join the same circle may view each other's current location instantly. This ensures that the location is visible to only the people you allow.
Punch the location: Members can use the check-in feature to instantly send a message to other circle members from a certain place.
Verify members' phone numbers: Users get access to the circle members' phones' real-time location address, login status, last login time, battery level, and other information.
Summary
In this article, we've discussed the best methods of how to track a phone by phone number. If, in any case, the methods above are unsuccessful, we have already suggested the professional app, EaseUS Find360 as the best secure method of sharing and finding a location by phone. Download the app now!