Full Guides to Share Your Location on iPhone/Android Using WhatsApp

Cedric updated on Sep 21, 2022 to Find360 - Location Tracker
| Workable Solutions | Step-by-step Troubleshooting |
| --- | --- |
| Share iPhone Location Using WhatsApp | Open "WhatsApp" on your iPhone. Then open the friend's chat page and click the "+" button at the bottom left of the screen...Full steps |
| Share Android Location Using WhatsApp | Open up the "WhatsApp" app. Then navigate to the "Chat" page and click the "paperclip" icon at the bottom of the screen...Full steps |
| Share Location with Professional Software | Find360 is an app that provides real-time location tracking and helps you track your location history....Full steps |
Location sharing is a popular feature on many social media and messaging apps. Many people are using the feature to take care of their loved ones. 
There are several reasons why people might want to share their location. For example, sharing your location can help everyone find each other if you're meeting up with friends. Or, if you're traveling to a new place, share your location with family or friends so they can track your progress and know when to expect you.
Location sharing can also be a helpful way to keep loved ones safe. For instance, if you're going on a run or walk alone, you can share your location on iPhone/Android with a friend or family member so they can check in on you. In general, location-sharing is a valuable tool that can help make life more convenient and safer for everyone involved.
Now that you know the importance of sharing location. But, the question is, what's the best way to do so? Here's the answer. 
One of the best ways to specify a location when traveling is to share a location using WhatsApp. WhatsApp is one of the world's most widely used messaging apps, offering a convenient location-sharing feature. 
With the introduction of Google Maps, travelers may now conveniently and quickly arrive at their destination. Besides that, Using the WhatsApp platform, you can securely share your location on iPhone/Android with your friends and family.
But how to do so?
No need to worry; in this article, we'll walk you through the full guide to sharing locations using WhatsApp to share the location on your phone. Read on to learn more about sharing approaches with your best messaging app, i.e., WhatsApp.
Before moving onto the main steps, you've to make sure that WhatsApp has permission to share your location on iPhone/Android.
Share Live Location on iPhone Using WhatsApp
You must have a general idea of what this article will cover. First, we'll explain how to share a live location on an iPhone using WhatsApp. After that, we will also mention how users can stop sharing their locations. 
So, let's start with how you can share your live location on your iPhone. Here's how you can do it. 
Full Steps to Share Location
As mentioned above, we'll start with how you can share location using WhatsApp on your iPhone. In this section, we'll unveil the entire method to send location on iPhone using Whatsapp. Read on to make your sharing successful. 
Step 1. Open "WhatsApp" on your iPhone.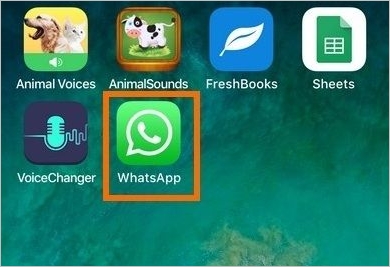 Step 2. Open the friend's chat page and click the "+" button at the bottom left of the screen. Choose "Location" from the drop-down menu in the pop-up box.
Step 3. In the box that appears and requests location access, select "Only while using the app." Suppose you select the Always Allow option. The app will share live location even if you're not online on WhatsApp.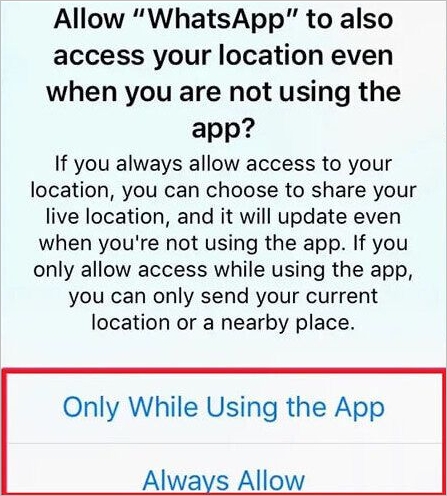 Step 4. Depending on your requirements, you can select either "Send your Current Location" or "Share Live Location". To quickly send the location information to your family and friends, click the "Send" button.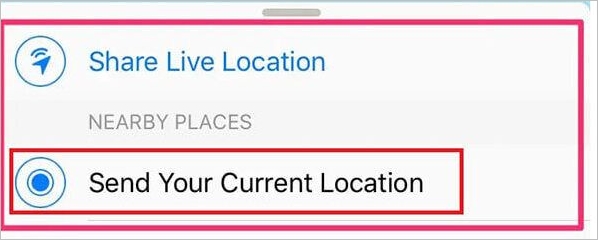 Thus, the above steps help you send the location details to your friends on the WhatsApp tool without any issues.
Full Steps to Stop Sharing Location
As we mentioned initially, we'll also mention the easy way to stop sharing your location. So, we'll discuss the same in this section. 
You've shared your live location with a friend, but now you don't know how to stop sharing it. No worries, this section will provide complete steps to stop sharing locations. 
Step 1. Go to "Settings" on your iPhone.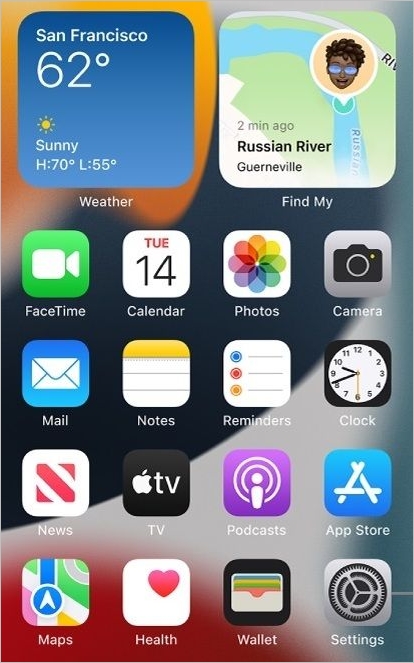 Step 2. After it opens, browse the options listed at the bottom. And tap the "Privacy" option.
Step 3. Now, select the "Location Services" option.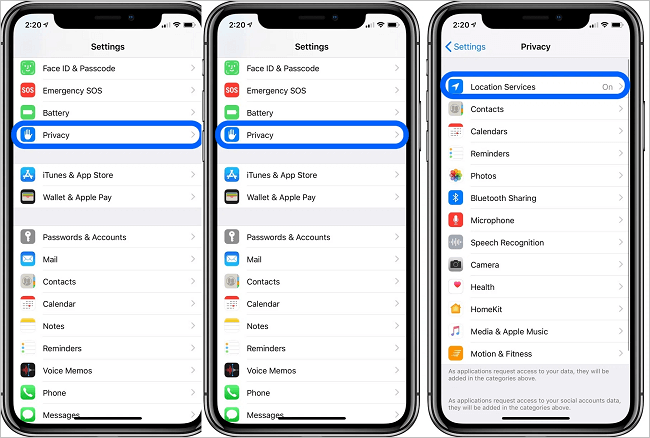 Step 4. Then turn off the "Location Services". On some devices, you may get the "Share My Location" option. If you get that. Open that and disable the share my location option.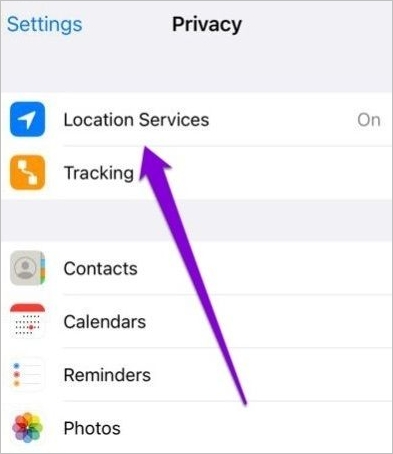 Share Live Location on Android Using WhatsApp
If you've been an iPhone user, you must know how to share live locations and stop sharing live locations. But, if you're an Android user, you can also quickly share your location using WhatsApp. And, in any case, if you want to stop it, you can also do that too. We'll share both the methods in this part. 
You will discover how simple it is to send a location on WhatsApp for Android. You must follow the simple steps to use this instant messenger tool successfully. Let's check them below. 
Full Steps to Share Location 
Sharing your location on android using WhatsApp is relatively easier than we think. We've listed the complete steps below. Read on to explore a full guide to sharing location on your Android device. 
Step 1. Open up the "WhatsApp" app.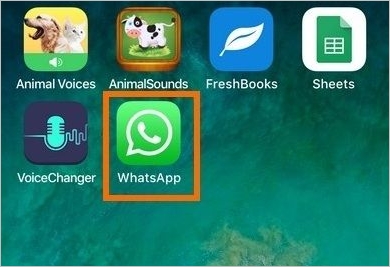 Step 2. Navigate to the "Chat" page and click the "paperclip" icon at the bottom of the screen.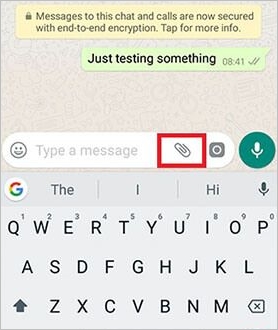 Step 3. Select the "Location" option from the pop-up menu.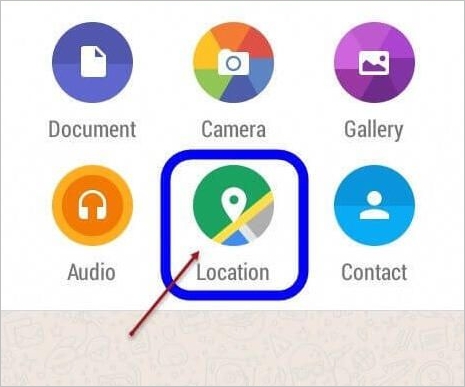 Step 4. Depending on your needs, select "Send Your Current Location" or "Share Your Live Location" before pressing the "Send" button. You can also set the time limit to share the live location for a certain period.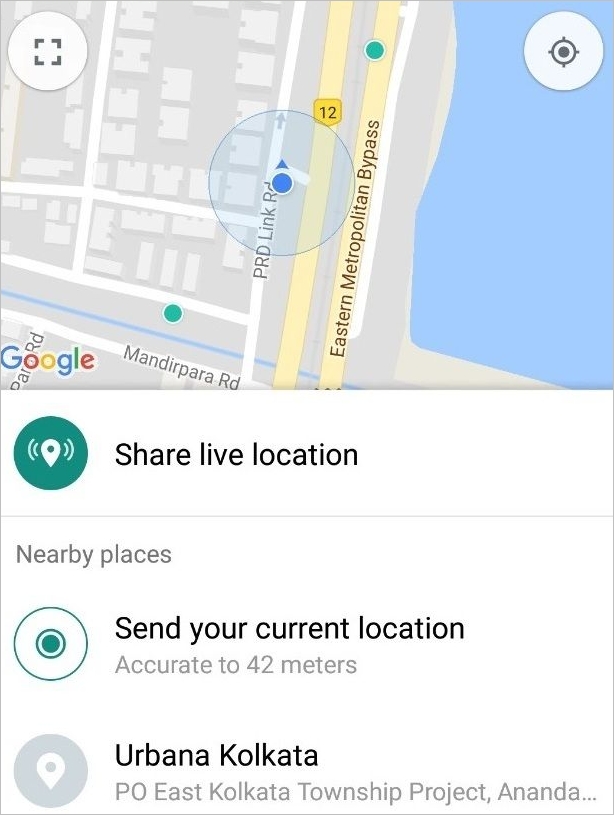 You had successfully shared the location details with your friend or family member on the WhatsApp platform.
Full Steps to Stop Sharing Location 
With the above complete guide to share location, you can easily share location using WhatsApp with your friends and family, but what about stopping it from sharing? That's easy too. Below we've given a detailed step to stop sharing your location
Step 1. Open the "WhatsApp" app from your phone's menu.
Step 2. Open the "Chat" where you have shared your live location. 
Step 3. Click the "Stop Sharing" button.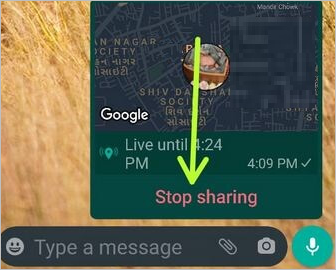 Share Live Location with Professional Software
In the last parts, we've told you the manual method to share your location on iPhone/Android, but if you need some safe and secure way to share your location, then nothing can go on than Find360. It's an app that provides real-time location tracking and helps you track your location history.  
Find360 supports iPhone and Android. You can simply download it with the play store or app store.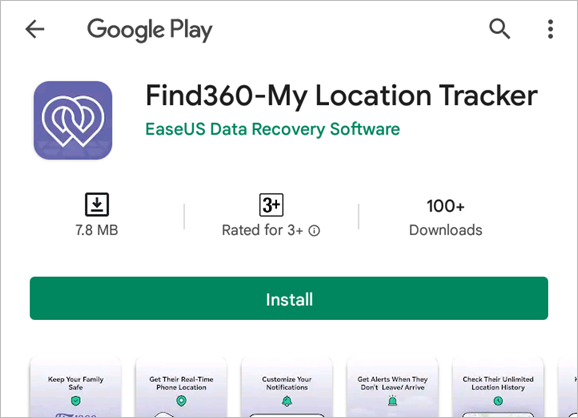 It would be valuable to mention the main features and highlights of this best family locator to find the whereabouts of your loved ones which can vigorously meet your needs. Let's have a look at them.
Main features of Find 360
These are some of the incredible features of Find360.
Real-Time Live Tracking: It provides real-time location tracking. The app has been designed using an algorithm that updates the locations frequently and helps users track the actual time live location. 
No Limit on Location History: Get access to complete location history. The app would continuously monitor the location of your loved one. If your friend or a family member has been visiting multiple locations, you can track all the destinations without any limit. 
Devices Support: To make it convenient for everyone, Find360 is available for both iOS and Android.
Customized Notifications: Now, you don't have to remember everything. The app will show you the notification that will update if your child is late today or has not reached the school on time.
Easy Check-in Option: Just ask your loved one to click check-in in the app. That's it. Now you can easily track him. When she leaves the point, you'll quickly know it.
Highlights:
With the main features above, it's essential to mention some of the highlights that help you easily understand the nature of this tracking software.
Provide free tech support.
100% secure to use and purchase.
Have 18 year-long experience 
More than 530 million customers. 
Gives a 30-day money-back guarantee.
Using this software, you can create your circle, invite your members, and set notifications. 
The process is simple. You can check the steps below:
You just need to download the App > Create a Circle > Set notifications.
Step 1. Download Find360 software.
Step 2. Open Find360 and create a circle.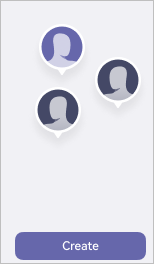 Step 3. Set notifications in this software.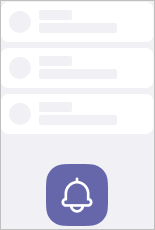 Support: The Application is available for Android as well as iPhone. 
Support: Find360 is available for both iOS and Android. You can download it using the App Store or Play store. 
Pros: 
Easy and secure to use. 
Real-time live location tracking. 
Provide access to the location history.
You can set notifications as per your requirements. The app will update you every time. You don't have to set reminders. 
Cons:
Privacy concerns can be there. 
Continuous tracking and connecting with mobile internet can drain your battery early. 
Summary
Within this post, we've mentioned the best ways to share your location on iPhone/Android, along with introducing your lifetime useful app, Find360. Following the above steps, you can easily share and stop living with your friends. Before following the above steps, you must ensure that WhatsApp has permission to share the location. Otherwise, the methods wouldn't work.
If, in any case, the above steps don't work, then we've already recommended the professional app. After surfing for hours on search engines, we discovered that Find360 is the most secure way to share your location on your phone using Whatsapp. So what to wait for? Download it now!
Share WhatsApp Location FAQs
To help our users safely and securely share locations using WhatsApp, we recommend looking at these questions and answers. These are some common issues that users are facing. 
Let's discuss them.
Why is the WhatsApp live location not updating?
WhatsApp will generally be unable to update your live location if you haven't permitted them to access your location data. Before using the live location feature, you should verify that WhatsApp's location services are enabled. 
How often does the live location on WhatsApp update? 
When you share your live location with someone, it continuously refreshes and updates after a few minutes and helps other users track your location. You can also refresh it manually by re-enabling it again. 
Further, depending on your choice, you can also set the time limit of tracking. This feature will share your location for 15 minutes, an hour, or up to 8 hours. Occasionally, WhatsApp will not reveal your location to others. You can manually revoke a live location permission to stop sharing your live location at any time.
How do I refresh my live location?
Typically, locations are updated by the Apps. If you don't see any progress, just open the Settings option. Go to location. Turn off the location services and then turn it on again.