How to Convert ACSM to PDF for Free

Jane Zhou updated on Jun 17, 2021 to PDF Knowledge Center
When you purchase an eBook from a public library, you may always find that it is in the ACSM format, which cannot be opened in some software and devices. So, to read the eBooks you downloaded from the public library on more devices, it is a nice choice to convert ACSM to PDF, which can be opened on nearly all devices without changing the layout and formatting. But how to achieve that?
If you have no idea, don't fret. This article comes in handy. Here, we will share offline and online programs with you to help you change ACSM to PDF document without any hassle.
What is an ACSM File?
The Adobe Content Server Manager file, also called ACSM, actually is not a real e-book file. It contains nothing but information and can communicate with Adobe servers, so it is just used to activate and download Adobe DRM-protected content but does not contain the eBook itself. It cannot be read and opened like other eBook formats, like EPUB and PDF.
It acts as a connection between the Adobe Content Server and the book authorized Adobe Digital Editions ID, which means if you use the same ID on different devices, you are able to download and open the same .acsm file. That's why so many vendors employ this eBook distribution method because they think it can give seamless fulfillment of books across devices. Usually, this kind of file is used to authorize, legally download, and read purchased eBooks in Digital Editions.
How to Convert ACSM to PDF Using Adobe Digital Editions
To open or convert ACSM files, you can rely on an excellent desktop software – Adobe Digital Editions. It runs perfectly on Windows, macOS, Android, and iOS devices, so you can flexibly convert the ACSM files anytime and anywhere.
Step 1. Download and install Adobe Digital Editions on your computer. Next, launch it.
Step 2. On the top toolbar, click "Help" > "Authorize Computer". Then you will see the Computer Authorization window, and here you need to enter your Adobe ID and password and click on "Authorize".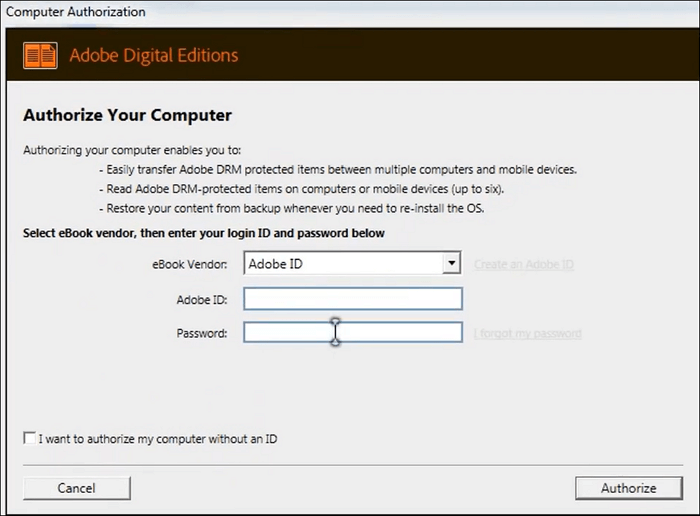 If you don't have an Adobe ID, you can click "Create an Adobe ID" and follow the steps to create a new one.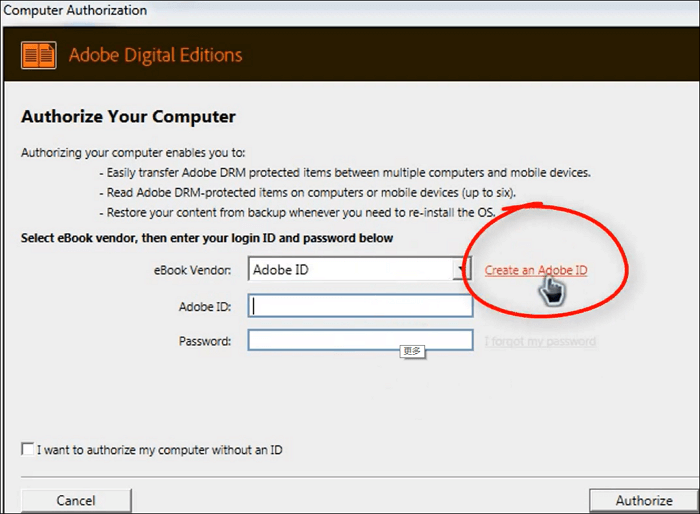 Step 3. Find the ACSM file on your computer, then drag and drop it to this program. Once the file has been added, you will see the following download process.
After it finishes downloading, the file will be opened automatically.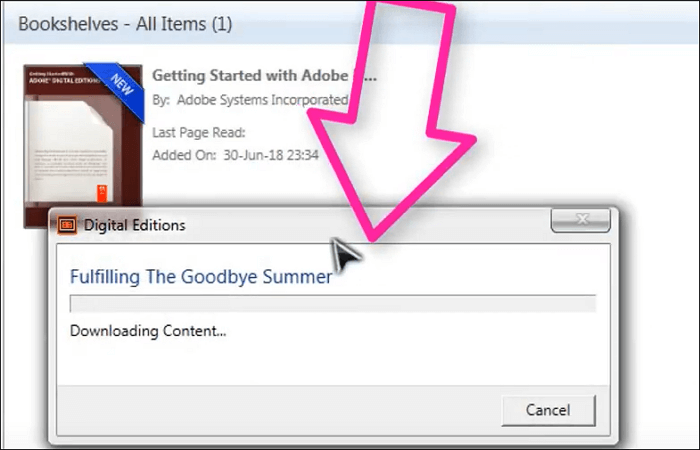 How to Convert ACSM to PDF Online for Free
If you are searching for the quickest way to convert ACSM file to PDF, you cannot miss the online ACSM to PDF converter – Anyconv.
Using this program, you don't need to download or install any software on your computer, and its biggest advantage is that you can change the .acsm file to PDF on Windows, Mac, iPhone, or Android flexibly in a couple of clicks.
While using some online programs, you may be worried about privacy and security. But for Anyconv, it will never happen, as your files are securely protected and available only to you. Most importantly, all the files you uploaded will be automatically deleted from the services after 1 hour. So now let's take a look at how to change the ACSM file to PDF online for free:
Step 1. Go to https://anyconv.com/acsm-to-pdf-converter/ first.
Step 2. Click on the "CHOOSE FILE" button to select and upload the ACSM file that you want to convert to PDF from your local computer.
Note: The ACSM file can be up to 100Mb.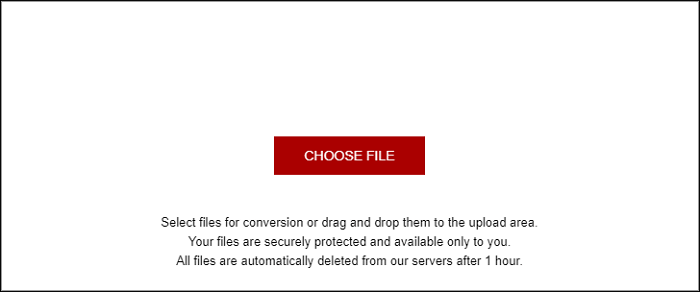 Step 3. Once your file is uploaded, click "Convert" to start the conversion.
Step 4. When the conversion process is complete, you can download and save the converted PDF files on your computer.
Recommendation – An All-in-One PDF Editor and Converter
After converting the ACSM file to PDF, you may want to edit or add some notes to the PDF files. At that time, you can use EaseUS PDF Editor – a versatile PDF editing and converting software.
Like other PDF programs, this software offers various basic and advanced editing features to edit PDF documents. With its help, you are able to highlight the import texts, add comments, or draw arrows and lines to your PDF files easily. If needed, it also allows you to add hyperlinks, watermark, or other items with a couple of clicks.
Apart from that, it is one of the best PDF converter software. This program allows you to convert PDF to Word, Excel, images, or vice versa with keeping the original layout and formatting.
EaseUS PDF Editor
Offer different reading modes to view your PDF documents
Password protect PDF files with ease
Manage your PDF files, including splitting, cropping, rotating, etc
Provide OCR features to read text from your images or scanned PDF file