How to Create PDF Transparent Background Offline & Online

Vanessa Chiang updated on Sep 14, 2021 to PDF Editor Tutorials
How to tell if your PDF is in a white background or a transparent one? The best method is importing the PDF into Adobe Acrobat and activate the "Show transparency grid". If the background of your PDF shows in a checkerboard pattern, that means the file has a transparent background. Besides this, other ways are also available.
Nevertheless, the most advantageous part of a PDF with a transparent background is that it can be compatible with many printers. And it can help you print out the artworks in high quality. But as some elementary PDF editing tools don't offer you the function to adjust the PDF background, a powerful PDF editor is necessary. This post will show you two ways to create PDF transparent background online and offline. Keep reading to know more.
How to Create PDF Transparent Background Offline 
There are both online tools and desktop software for you to create a PDF. The biggest difference between them is that desktop software usually offers you more advanced functions than online tools. In this part, you will know how to make the PDF background transparent using Windows software.
Windows users have numerous choices for PDF editing programs to change the opacity of their PDF files. Among all those options, EaseUS PDF Editor is one of the most user-friendly ones for novices. First of all, this is a lightweight PDF editing program that would take only a fraction of the storage space of your Windows PC, and it can run smoothly on Windows 10/8.1/8/7.
When it comes to managing the PDF pages, there are many available tools you can use. For page design, you can add various types of elements to your PDF. For example, you can insert the footer & header into PDF, customize the background freely, or add the bates number to manage multiple PDFs easily. Of course, it also allows you to delete or remove what you added to the PDF with ease.
Key Features:
Add watermark to PDF or remove from it
OCR PDF to make a scanned PDF editable
Set PDF background as an image
Compress PDF and reduce its file size
This all-in-one tool even offers you PDF converting and protecting functions. If you want to have a try, click on this button to download it for free.
Steps to Make PDF Background Transparent on Windows:
Step 1. Launch EaseUS PDF Editor. Click on the "File" > "Open " to import the PDF you want to edit.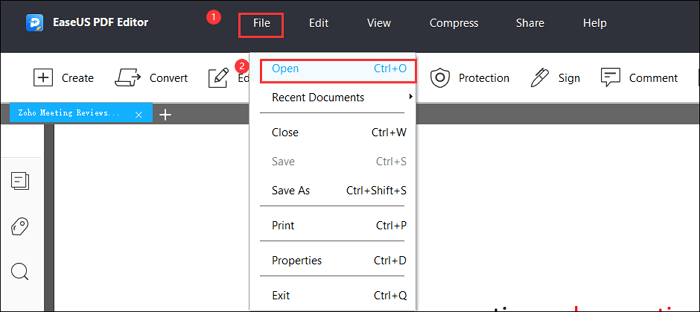 Step 2. Click on the "Page" button on the top toolbar, and you will enter the page editing mode. On your right side, there are some tools you can use to edit the PDF pages.
Step 3. In the "Page Design" section, you can click on "Background" and select the "Add" option. If there is already a background, you can choose to update the existing one.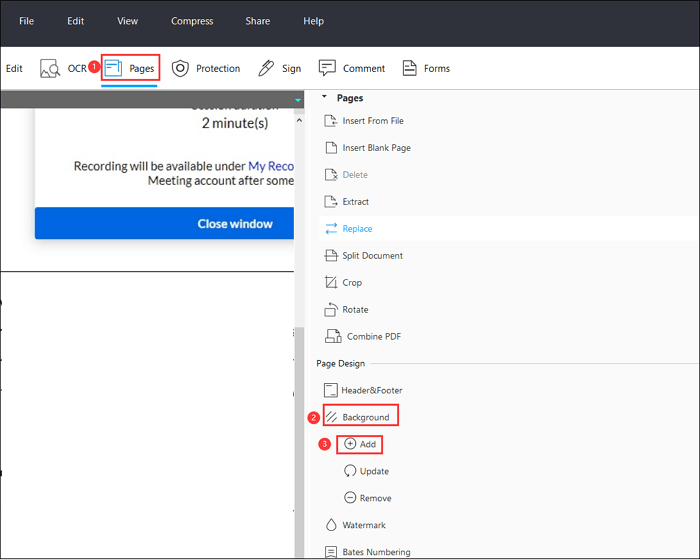 Step 4. Under "Appearance", you can adjust the opacity of the PDF background. It's also available to input a number to the box and move the slider to set the opacity. To make the background transparent, input 0% into the box.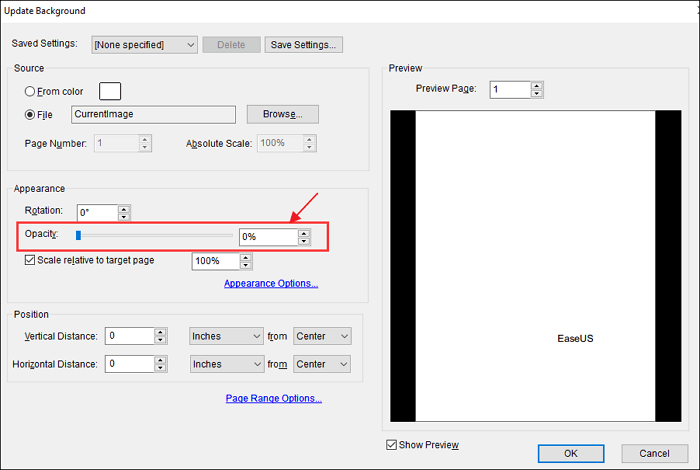 Don't forget to save the PDF after editing it. Now, you get a PDF with a transparent background.
How to Make PDF Background Transparent Online 
As mentioned in the last part, online tools cannot provide you with advanced functions like adjusting the opacity of PDF background. However, due to many reasons, some users have to edit their PDF files online. The best solution to make the PDF background transparent is to convert the background image to a transparent PNG picture, then insert it into the PDF. It's not difficult to find online tools that are capable of doing those operations respectively. 
If you want to get a great online PDF editing tool, Soda PDF is an excellent choice, and you can also download its desktop version to obtain a full set of tools for PDF modifying. If you choose to use the online version, you need to upload the PDF file to its server. Then, it will lead you to the main interface, where you can find the options to view, convert, and edit PDFs. 
Now, there is a detailed tutorial about converting a PDF background to a transparent one.
Steps to Convert PDF to Transparent Background:
Step 1. Open a website that can remove the background of an image and turn that part into transparent. Save the edited PNG image to your device.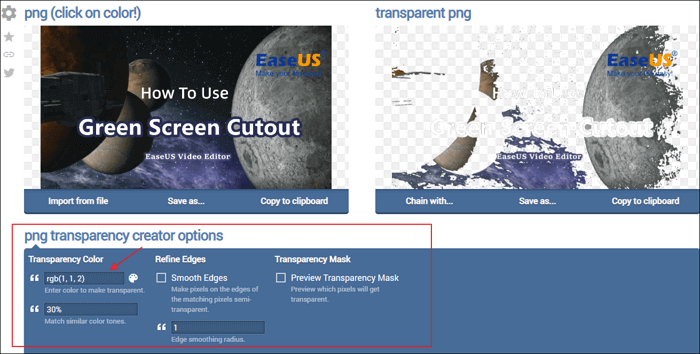 Step 2. Then, you need to find an online PDF editing tool that supports inserting a picture into a PDF as the background, such as Soda PDF. Open Soda PDF online version and upload the PDF you want to edit. Then, click on "PAGE" > "Background". Under "Select Contents", there are two options that you select for the background. 

Step 3. When the PNG image with a transparent background is added to the tool, click on "APPLY" to set it as the background of your PDF.
Step 4. Now, click on the "Download" button in the upper left corner to save the PDF to your device.
Although this method is complex for many people, it enables you to do all the operations without downloading any software to your computer.
Conclusion
Both the two methods are practical in making the PDF background transparent. Obviously, the offline method is more convenient since all the operations can be done in one desktop program. In contrast, people who choose to do that with online tools have to find two websites to get the work done, which will waste a lot of time and energy.
EaseUS PDF Editor is the indispensable software for the offline solution. If you want to try, you can click on the following button to download it now.