[Solved] How to Import Data into PDF Form Easily

Jane Zhou updated on May 18, 2021 to PDF Editor Tutorials
Do you have data files like the Excel Spreadsheet that you would like to import into PDF fillable form but don't know how to? Then this guide is for you.
Importing data from different source files to PDF form can be quite challenging when you don't have the basic knowledge of how to execute the task. Also, the need for the right PDF editing program or software is another major challenging factor.
With these restraints in mind, we've researched the net to see how you could accomplish this task easily and quickly. Results of our findings showed that there are 3 techniques to doing this. Each technique is discussed below, so keep reading.
Part 1. How to Import Data into PDF Form Using EaseUS PDF Editor
EaseUS PDF Editor is one of the most outstanding PDF editors available on the internet that allows the importation of data from source files such as excel, word, and more into PDF form. The toolkit supports amazing features such as the editing, conversion, merging, compression, and creation of PDF files - it's a multipurpose software.
Another incredible attribute of this software is the OCR feature that it supports. This component allows you to edit scanned documents without compromising the quality of your files.
Whether or not you are a tech-literate, end-users of EaseUS PDF Editor find it easy to operate, and this is because of the simplicity of the user interface. The software is highly secured and has an excellent sheer speed which can't be compared with any toolkit that you find online.
Key Features
Add or remove watermark from PDF files
Edit, convert, merge, compress, and generate PDF
Append signatures on PDF files with ease
Encrypt and decrypt passwords of PDF documents
Tutorial Guide on How to Import Data into PDF Form Using EaseUS PDF Editor:
Step 1. Navigate your cursor to the "Open File" option situated on the left-hand side of the software interface and then click on it. You will be directed to your local drive where the PDF file you want to import data into is stored.
Step 2. Next, click on the "Form" tab located at the top panel and a new panel will pop up on the right-hand side of your screen. Here is a visual representation of this:
Now, select the "Import Data" option to import data from other forms to the PDF file you are editing or creating.
Step 3. Wait for the data to finish importing, check out the PDF file to confirm that it has all imported data. Once you"ve verified that, click on "File", and then select "Save" or "Save As" to export the edited PDF file to your local disk.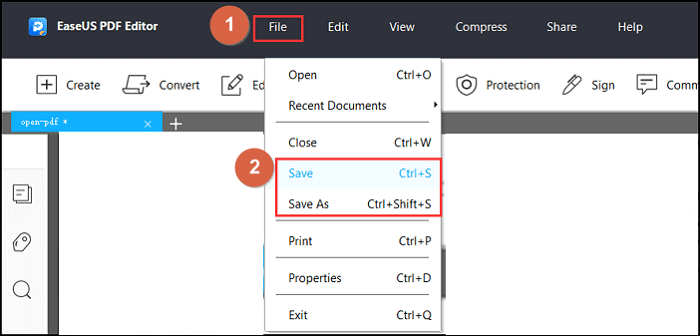 Part 2. How to Import Excel Data into PDF Fillable Form with Adobe
Adobe Acrobat is another powerful PDF editing software with multitudes of functionality; create, read, edit, and compress PDFs. This Windows PDF editor lets you import excel data into PDF form with premium quality. You could also use it to flip or rotate images in PDF files to fit in the document.
Although Adobe has got wonderful features, it isn't without its cons, as end-users usually complain about the complexity of the user interface. Also, the premium subscription service is way too high, and except you are a company, you can't use the software.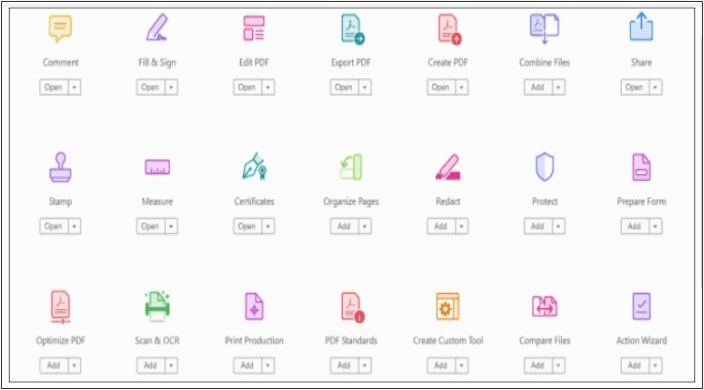 Key Features
Edit, convert, merge, import, and export data to PDF forms
Delete texts, flip/rotate images, and reorder pages in PDF
Append your  signatures to PDF documents
Share file with your team members so they can add a comment or view PDF document
Easily read notes in PDF formats
Stepwise Guide to Import Excel Data into PDF Form:
Step 1. Launch Adobe Acrobat and then open the PDF form that you wish to import the excel data into.
Step 2. Now, select the options "Tools" > "Prepare Form". After this, find and click on the options located on the right-hand panel of the software window "More" > "Clear Form".
Step 3. Next, click on "More" > "Import Data".
Step 4. On completing the step above, a dialogue box with the title Select File Containing Form File Data will appear on your screen. Choose a format that corresponds with the data file you wish to import from the "File of Type" option. Now, find and select the file, then hit the "Open" option.
Part 3. How to Import Data into PDF Form Filed with Foxit PhantomPDF
Foxit PhantomPDF is an open source PDF editor designed for Windows OS users to edit/modify PDF files. The software is handy and has multiple PDF editing features such as splitting, rotation, conversion, merging, and extraction of PDFs.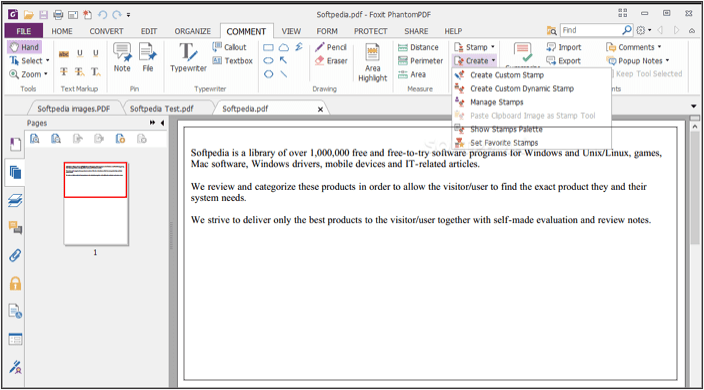 Key Features
All features of the software are 100% free
Compatible with both Linux, Mac, and Windows OS
Converts from PDF to other source files and vice versa
Mix, rotate, extract, and split PDF files
Intuitive user interface
Step by Step Guide to Import Data into PDF with Foxit PhantomPDF:
Step 1. With the aid of Foxit PhantomPDF, launch the PDF file where you wish to import data into. To do this, tap on "File" > "Open", and a new tab where your files are stored will pop up. Choose your desired PDF file, then click on "Open".
Step 2. On opening the file via Foxit, click on the "Form" tab located at the top panel of the toolkit homepage. Select "Import Data" so you can upload data from your preferred source file.
Step 3. Next, preview the PDF file to confirm that all data has been fully imported. Once you"ve verified this, use the hotkeys "Ctrl" + "S" to save the edited PDF file on your PC hard drive.
Conclusion
Now you have the right PDF editing toolkits to import data into a PDF form, and the tutorial guide on how to use each, so executing the task should be easy. Although you might be contemplating on what toolkit to use, well, we recommend the EaseUS PDF Editor. Reasons being because of the aesthetic features it holds which can't be found in any other PDF editing software or program.