How to Reduce PDF File Size Without Losing Quality

Crystal Chen updated on Aug 06, 2021 to PDF Editor Tutorials
Large PDFs also cause issues when sharing them via email due to limits on attachment sizes. It's difficult to work with a large file. That's why you need to compress PDFs. However, reducing PDF file size to an extent is at the risk of losing the quality. You may get damaged images, incorrect text, and even missing data. To solve these problems, you must learn how to reduce pdf file size without losing quality. Find the answer in this post.
How to Reduce PDF File Size Without Losing Quality on Windows
Windows supports many tools to compress documents, few of them can preserve original quality after compressing. EaseUS PDF Editor is recommended as a representative of an efficient PDF editor. Sending large files could slow down operations, while editing software significantly reduces PDF file size, making it an essential choice for many users. The new compressed files maintain original data, text, and images, which helps users better communicating with others.
It's worth noting that you can merge PDF into one. It's very convenient if you combine files before compressing. PDF compressor helps maintain the size and orientation of all the pages within the original files.
Key Features:
Make fillable PDF forms
Combine multiple PDF files
Reduce the size of PDF files efficiently
Before following the guide below, you need to install it on your computer. Click on the button below to download it for free.
Steps to compress PDF file without losing quality:
To compress PDF files using EaseUS PDF Editor, check out the step-by-step guide given below.
Step 1. Click "Open Files..." to import your PDF document.
Step 2. Choose the "Compress" tab in the top toolbar, then click "Reduce File Size..." in the drop-down menu.

Step 3. Select the folder to save your compressed PDF file and click "OK".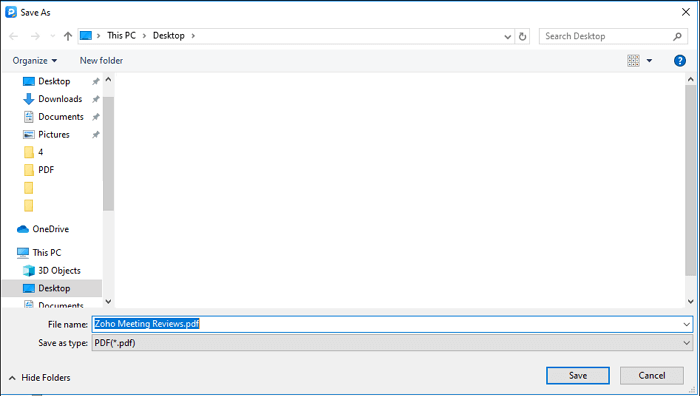 After three simple steps, the compressed PDF has been saved on your computer. With guaranteed quality on file, you can easily send it to others, which greatly improves work efficiency.

Do you want to know more PDF compressors on Windows? This post offers you many tools to help manage PDF files easily.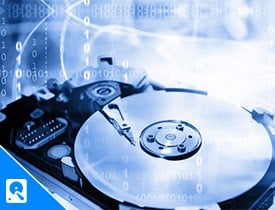 How to Reduce PDF File Size Without Losing Quality on Mac
Your best choice is to find a reliable tool to compress file size without influencing quality. If you need to compress PDF on Mac, Preview is a good solution. Preview is Apple's native viewer that is automatically included with most versions of macOS. It can handle most of your basic PDF needs, including reducing PDF file size. Simply choose the compression options, and then get the smaller size PDF without losing quality.
As a built-in PDF software on Mac, Preview comes with a nice compact interface that enables you to do much more than compress function. You can even add notes to PDFs, view and save PDF documents, and combine or move pages within a document, which meets your primary requirement of editing PDFs.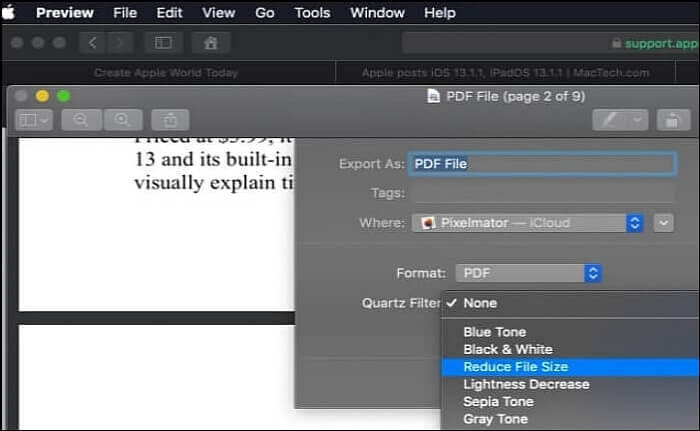 Steps to compress PDF file without losing quality:
Step 1. Open your PDF using Preview. Click the "File" menu and click "Open" to upload the PDF file. Then, pull down the "File" menu and select "Export".
Step 2. Choose the submenu next to "Quartz Filter" and select "Reduce File Size", and use the drop-down menu next to "Format" to select "PDF".
Step 3. Select a location where you want to save. Click on the "Save" button, and the compressed PDF has been saved on your Mac.
How to Reduce PDF File Size Without Losing Quality Online
Online PDF compressor like Acrobat is suitable for users who want to compress a single or a few PDF files. No need for installation, you can compress your file online. Even on the website, Acrobat still ensures your document's quality and safety. The Acrobat online PDF compression strikes a balance between optimized file size and the expected quality of images, fonts, and other file content.
Acrobat is one of the best PDF compressors and with high-quality optimizing function to reduce the size of the PDF files using web browsers like Google Chrome. Drag the PDF into the online tool and let Acrobat reduce the file size without compromising quality. After using it to make your large PDFs smaller, you'll find it's simpler to work with and share.
Steps to compress PDF file without losing quality:
Step 1. Open the Acrobat online platform. Choose the "Compress PDF" option.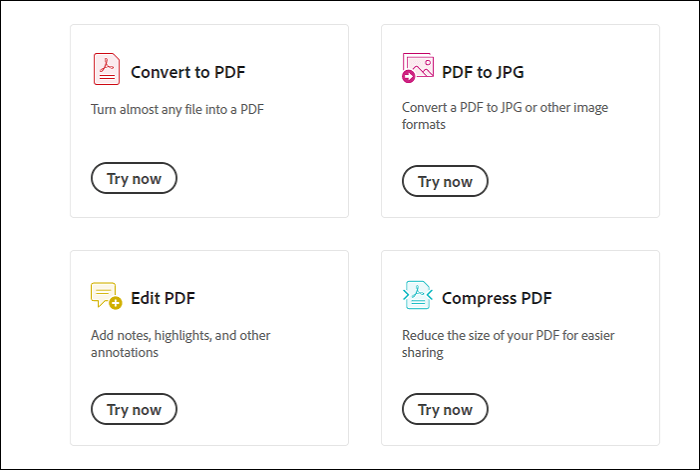 Step 2. Click the "Select a file" button and choose the file you want to compress.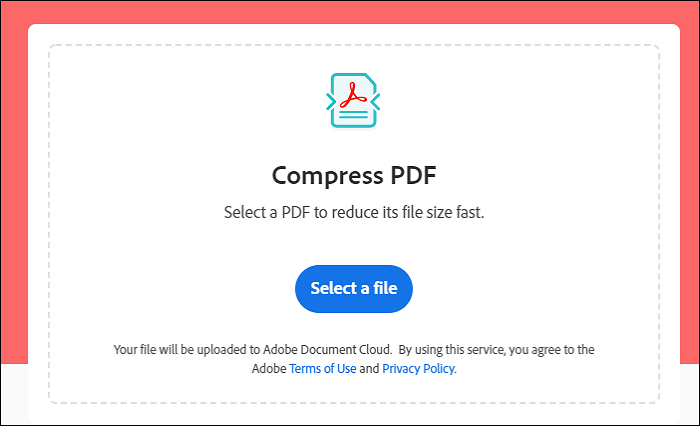 Step 3. Based on your needs, choose the file compression level desired from "low to high" and then click the "Compress" button. After uploading, Acrobat automatically reduces the PDF file size.
Step 4. Download the compressed PDF file or sign in to share it.
Conclusion
Preserving document quality is essential for many industries with large-scale storage and conversion challenges. Good PDF editors make sure your documents maintain high quality. Based on your need, it is advisable to use EaseUS PDF Editor for Windows and Preview for Mac. If you only need to have an online service, Acrobat will be a magnificent benefit.