[2021] Best 10 Free PDF Writer for Windows/Mac/Online

Jane Zhou updated on Jun 30, 2021 to PDF Editor Tutorials
PDF has been a popular format to share many types of documents. If you work in an office environment, you have likely used numerous PDF files in your life. One of the ways to create a PDF file is to use a PDF writer. If you want to make a PDF, and you are a beginner, using a free PDF writer is the best way to do this. This post has some of our handpicked free PDF writers that you can use on your Windows and Mac computers, and you can pick the one that you like and that works for your platform.
Compatibility: Windows 10/8.1/8/7
This is an all-in-one PDF writer, creator, reader, editor, and converter for Windows users. It allows you to create a PDF from more than 10 file formats effortlessly and also provides a number of basic and advanced editing tools to modify your PDF files, like adding or removing contents.
Moreover, this program lets you manage your PDF files in a snap. Using it, you can add watermark to PDF, or password protect PDF files to secure your files, or reduce PDF size for later sharing.
Pros:
Support more than 10 common file formats
Allow splitting, extracting, merging, rotating your PDF documents
OCR feature can make your scanned PDF editable
Sign your PDF digitally
Cons:
Only available for Windows
Top 2. Q-PDF Creator Easy
Compatibility: Windows
One of the great things about Q-PDF Creator Easy is that you just need to install this app and forget it. It then takes care of all your PDF writing jobs from whatever app you are in. As long as the app that you use to create your documents is able to print, you can use this utility to make some really professional PDFs on your Windows PC.
Even if you are a beginner and you have never used a PDF writer before, you will find it extremely easy to use this tool to create PDFs on your machine.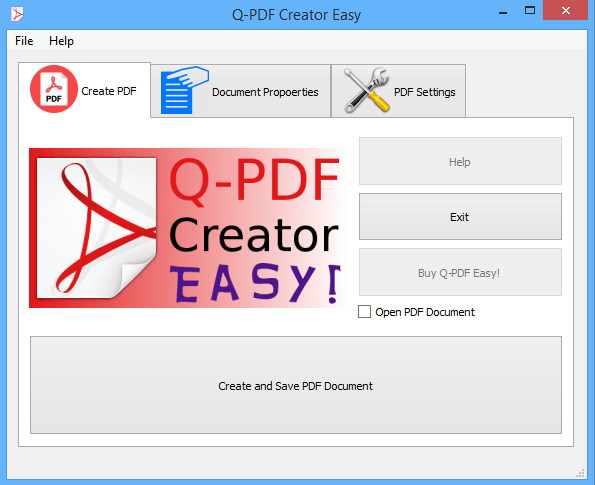 Pros:
Quick and easy installation
Make PDF from any app that can print
Convert your PDF files
Cons:
It has not been updated recently
Lack features that other PDF writers provide
The user interface is not modern
Top 3. clawPDF
Compatibility: Windows 7/8/10
When it comes to turning files into PDFs, a limitation with most PDF writers is that they only support the PDF format. That is not the case with clawPDF. Once you have installed this utility on your PC, not only can you print your documents to PDFs but you can also print your files to PNG, JPEG, and various other formats.
If PDF alone does not suffice for you, then this utility is definitely for you with the range of formats that it supports. Like other similar tools, you need to install this tool on your computer, and you can then print your files to this virtual printer to generate PDF files.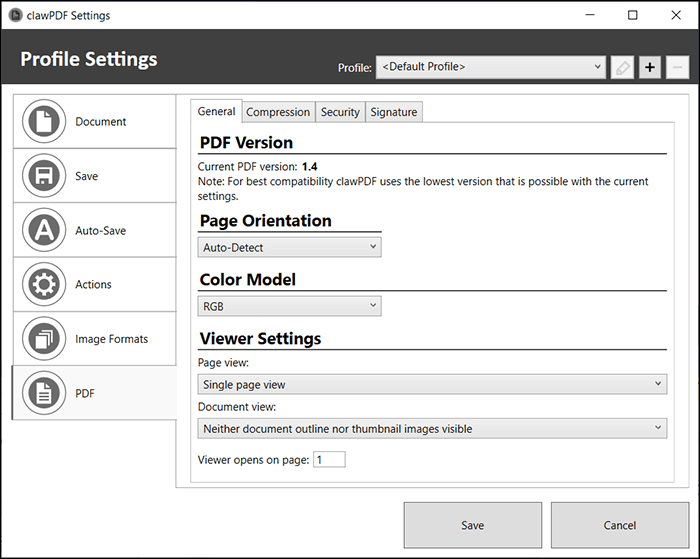 Pros:
Export your files to various formats including PDF
Work on many versions of Windows
Support for over 24 languages
Cons:
No advanced features like editing PDFs
Does not support batch printing
Require NET framework to be installed
Top 4. PDFwriter
Compatibility: macOS
While most PDF writers come with a graphical user interface to let you edit some of the app's settings, PDFwriter for Mac works completely differently. This tool installs itself as a printer driver on your Mac, and you can then use this virtual printer to make PDFs on your Mac computer. As long as the app you are using has the print option, you can use the aforementioned tool to create as many PDFs as you want on your Mac.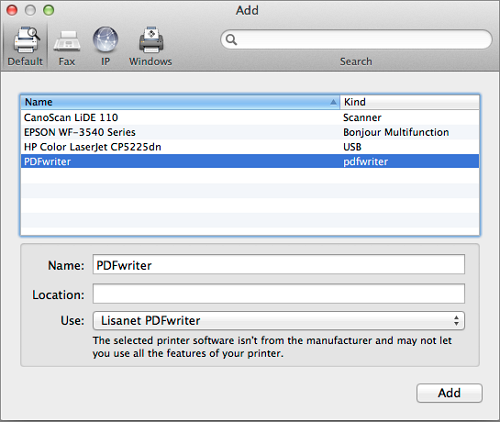 Pros:
Generate PDF files by simply printing your non-PDF files
Use the internal PDF capabilities of your Mac
It does not use Ghostscript to make PDFs
Cons:
No graphical user interface
There are not many features in the tool
Difficult to troubleshoot issues
Top 5. VipRiser
Compatibility: macOS
If great features are your priority when choosing a PDF writer for your Mac, VipRiser is an excellent choice for you. It comes loaded with a plethora of features and you can use these all to come up with some really great PDF files on your Mac. Like other similar tools, this tool installs as a virtual printer that you can send your files to, to make PDFs.
One of the many good things about this tool is that you can integrate the tool with Automator. That helps you automate the entire process of making PDF files on your Mac computer. As if that is not enough, the tool works as an printer as well which makes it possible for you to print from your iPhone and iPad devices.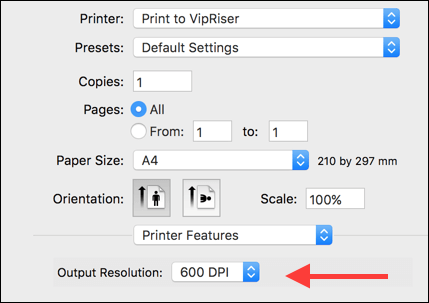 Pros:
User-friendly user interface
Use Automator with the tool to quickly generate PDFs
Send PDFs to various destinations including Dropbox
Cons:
The tool sometimes shows "paused" and it will not get past that
Sometimes the virtual printer does not appear even after installing it
Top 6. Foxit Reader
Compatibility: macOS
Foxit Reader has been a favorite PDF reader for many users, and it is highly likely that you have seen these in the search results while looking for a PDF reader tool. With this tool, not only can you view your existing PDF files but you can actually generate your own PDFs as well. All you need to do is send your files to this virtual PDF printer and it will turn your documents into nice PDF files.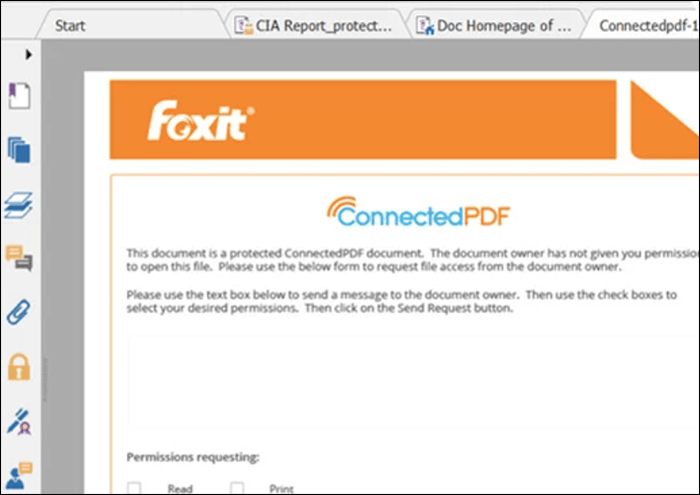 Pros:
View any of your PDF files
Convert your files into PDF files
Work efficiently
Cons:
The latest version does not include the print to PDF option
It has too many options, especially if you are only looking for a PDF writer
The installer is quite large
Top 7. Smallpdf
Compatibility: macOS and Windows (Online)
Smallpdf is one of the most popular online PDF writer tools on the market. Using this web-based app, you can turn any of your supported files into a PDF file. Basically, all that you need to do is find the file you want to convert to PDF, upload it to the Smallpdf site, and you get an optimized PDF version of your file. All you need is a modern web browser to visit the site and get your files converted to PDF. It actually works in various browsers including Chrome, Firefox, and Opera.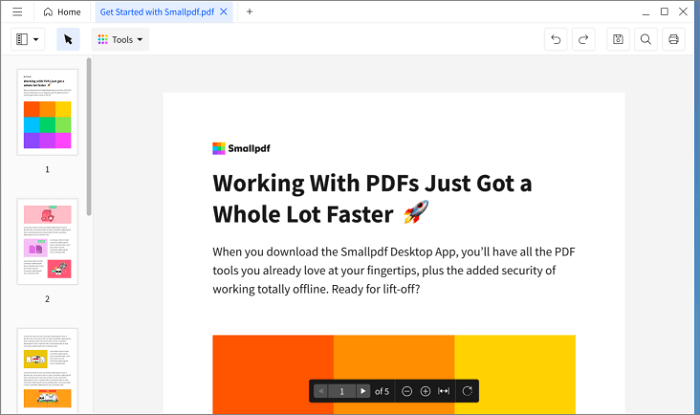 Pros:
No need to install a printer to make PDFs
A completely cloud-based PDF writer
Export converted PDF to cloud storages
Cons:
Privacy concerns as you need to upload your files to the site
It is not ideal for large files
It takes longer than other tools to generate PDFs
Top 8. SodaPDF
Compatibility: macOS and Windows (Online)
SodaPDF is an online PDF writer that provides a host of features to let you turn your files into PDFs. Using this web-based tool, you can upload any of your documents and get them converted to PDF in no time. The site lets you import your files from various sources, including your computer, Dropbox, and Google Drive.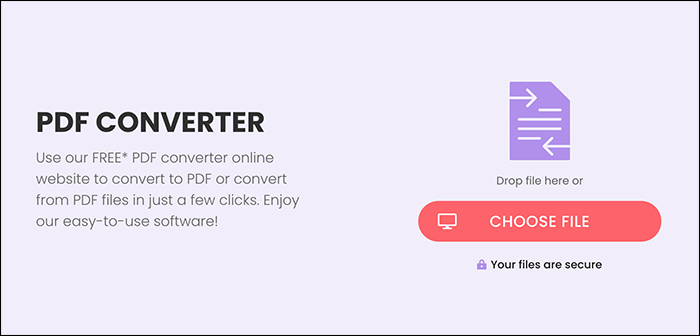 Pros:
Upload files from multiple sources
Convert to and from PDF files
Get the results by email
Cons:
Privacy issues as you are not sure who your files will be shared with
Uploading files takes too long
There are restrictions as to how many files you can convert in a day
Top 9. EasePDF
Compatibility: macOS and Windows (Online)
EasePDF, as the name implies, is an online tool that lets you upload your non-PDF files and turn them into PDFs. It supports various file types as source files, including Word, Excel, and TXT files. You have various ways to add your files to the tool. You can either use a file from your computer or you can upload one from your cloud storage services.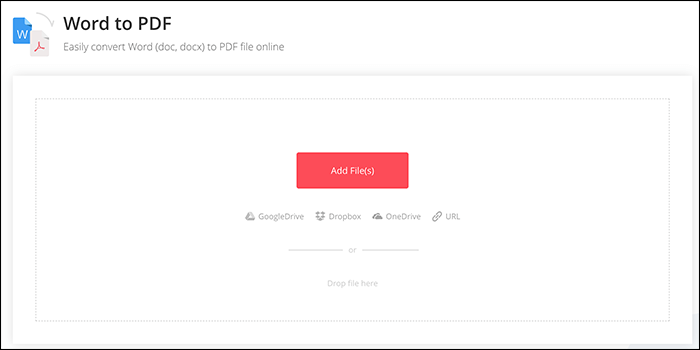 Pros:
Several source file options
Drag and drop interface
Support for many file types
Cons:
Most users might be hesitant to upload their confidential files online
Does not work for all file types
Sometimes it generates blank PDFs
Top 10. Online 2 PDF
Compatibility: macOS and Windows (Online)
Online 2 PDF is as straight a PDF writer tool as its name. This online tool lets you make PDF files out of any of your source files. To do the task, all you basically need to do is visit the site for this tool, add the files you want to convert, and the tool gets them all converted to PDF.
You can upload multiple PDF files at once and this lets you bulk generate PDFs on your computer. There is a configurable menu at the bottom of the tool that you can use to specify what purpose you are generating the PDF for. It then tweaks your conversion options accordingly.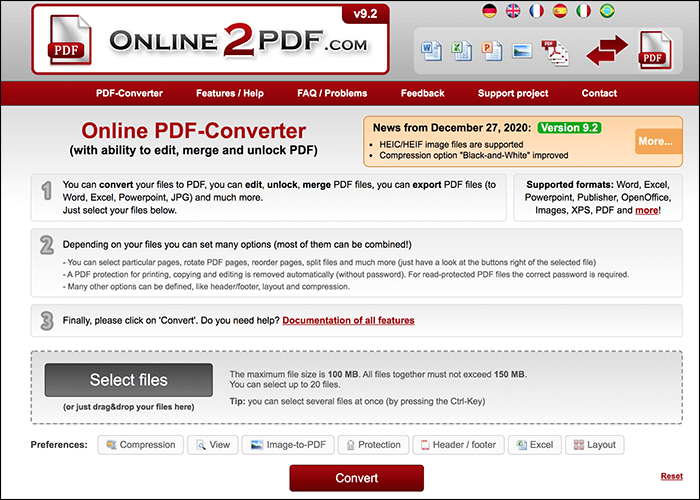 Pros:
Add many source files at once
Drag and drop support
It accepts password-protected PDFs as well
Cons:
You cannot upload files that are larger than 100MB in size
You can only add up to 20 files at once
Old user interface
Conclusion
If you want to turn your documents into PDFs, you can use one of the many PDF writers mentioned above. They all work pretty much the same and you can generate as many PDFs as you want using those tools.
People Also Ask
If you are using a PDF writer for the first time, you might have some questions about it. The following answers some of the frequently asked questions about PDF writers.
1. What is a PDF writer?
A PDF writer is a virtual printer that converts the documents you send to this printer to PDF files.
2. Is there a free PDF writer?
Yes, there are many free PDF writers that you can use, including Q-PDF Creator Easy and EasePDF.
3. How do you make a PDF writer?
You can download one of the many PDF writers and install them on your computer. Then, you simply need to use the print operation to turn your files into PDFs.
4. What is the best PDF writer?
While there are many PDF writers out there, clawPDF is the best one as it offers several features and extreme ease of use.